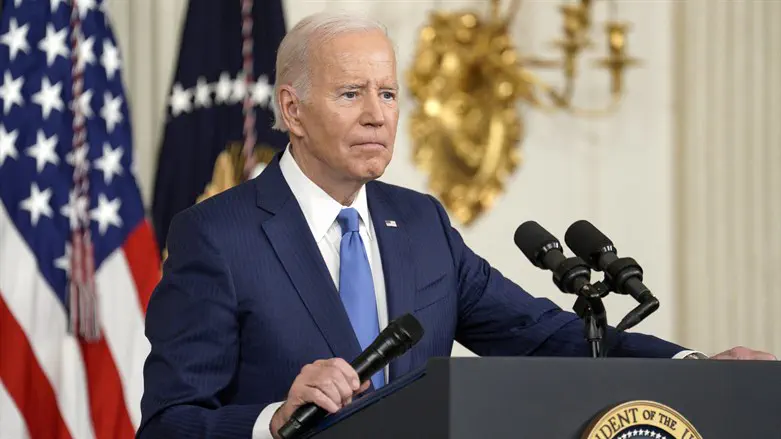 US President Joe Biden
Gripas Yuri/ABACA via Reuters Connect
Outgoing White House chief of staff Ron Klain hinted on Wednesday that US President Joe Biden will be running for a second term in 2024, even though Biden has yet to confirm that himself.
"As I did in 1988, 2008 and 2020, I look forward to being on your side when you run for president in 2024," Klain said at a ceremony in the White House marking the transition from Klain to incoming chief of staff Jeff Zients, according to The Hill.
Biden hosted an official transition event to kick off Zients' role and thank Klain for his service since the beginning of the Biden administration.
Biden has yet to make a formal announcement on 2024 run, but said after the recent midterm elections that he is targeting early next year for an official announcement.
Biden had previously confirmed in an interview this past December that he plans to run for re-election in 2024. That confirmation came after then-White House press secretary Jen Psaki had told reporters that Biden intends to run for re-election.
The Hill noted that other Biden allies have indicated Biden is running for another term but have not been as emphatic as Klain was on Wednesday. Klain has been one of Biden's closest confidants for over three decades.