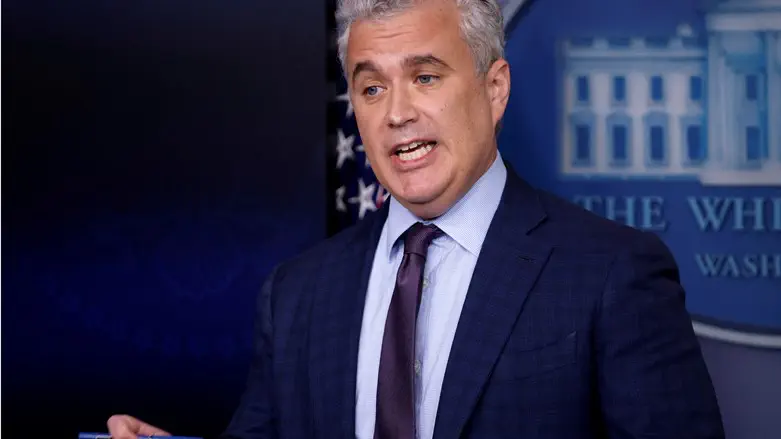 Jeff Zients
REUTERS/Tom Brenner/File Photo
US President Joe Biden is expected to name Jeff Zients, who ran the administration's response to the COVID-19 pandemic at the start of Biden's term, as his next chief of staff, The Associated Press reported Sunday, citing two people familiar with the matter.
Biden's current top aide, Ron Klain, is preparing to leave the job in the coming weeks, as reported by multiple US networks on Saturday.
Since serving as COVID-19 response coordinator, Zients has returned to the White House in a low-profile position to work on staffing matters for the remainder of Biden's first term.
The two people familiar with the matter were not authorized to publicly discuss Biden's plans before an official announcement and spoke on condition of anonymity.
The Washington Post first reported on Zients' expected appointment. The White House did not respond to requests for comment.
Zients, whose family is Jewish, was born in Washington, D.C. and raised in Kensington, Maryland. He graduated from the St. Albans School prep school in 1984 and received a degree in political science from Duke University in 1988.
He was the director of the National Economic Council during the Obama administration and acting director of the Office of Management and Budget.
The longtime management consultant was tapped to lead the Obama administration's effort to repair HealthCare.gov after the bungled initial rollout of the site in fall 2013. Former President Barack Obama also enlisted Zients in 2009 to eliminate the backlog in applicants for the Cash for Clunkers program.
Klain, who is also from a Jewish family, was the longest-serving chief of staff to a Democratic president. He previously served as Biden's chief of staff when he was vice president during the Obama administration and is an attorney and former lobbyist.
Klain will remain in Biden's political orbit, according to a person familiar with his plans, noted AP.