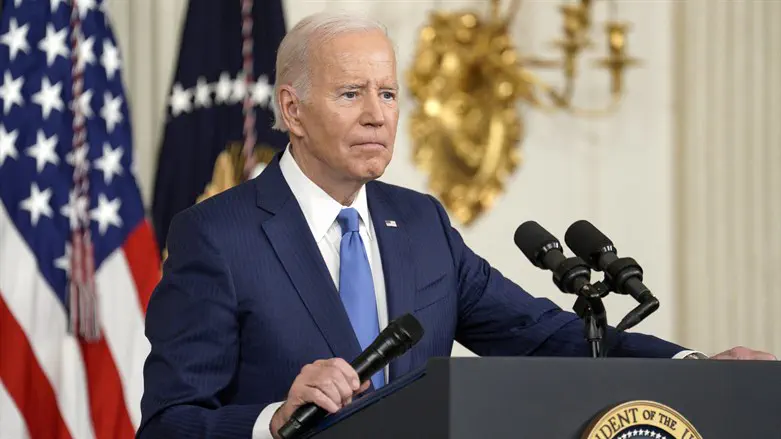 US President Joe Biden delivers remarks on midterm elections
Gripas Yuri/ABACA via Reuters Connect
The White House said on Monday that a search by the Justice Department of President Joe Biden's home on Friday had been carried out after a "voluntary, proactive offer" by his personal lawyers to the department, Reuters reports.
The White House Counsel's Office also said it was reviewing recent record requests from the Republican-led House Oversight Committee and pledged to respect legislative oversight but warned its cooperation may be limited by executive privilege and an ongoing Department of Justice investigation.
Biden's personal attorney, Bob Bauer, said on Saturday that a new search of Biden's home in Wilmington, Delaware, by the department had found six more items, including documents with classification markings.
The documents appear to be related to Biden's time as Vice President as well as to his tenure in the US Senate and were found after Biden's counsel offered full access to the premises as the department investigates his possession of classified material, Bauer stated at the time.
"This was a voluntary, proactive offer by the president's personal lawyers to DOJ to have access to the home," White House spokesperson Ian Sams said on Monday, as quoted by Reuters.
Sams declined to provide more clarity on the exact content of the materials taken from the Wilmington house. Biden had been kept informed throughout this process, the White House said.
Earlier this month, a White House lawyer said that a "small number of documents" with classified markings that are tied to Biden and appear to be from the Obama administration are under review by the Justice Department and National Archives.
Two days later, it was reported that aides to Biden discovered at least one additional batch of classified documents in a location separate from the Washington office he used after leaving the Obama administration.
The White House last week said it had discovered five additional pages of classified documents at Biden's home on Thursday, the same day a special counsel was appointed to review the matter.
Biden commented on the saga on Thursday, telling reporters there is "no there there".
"We found a handful of documents were filed in the wrong place," Biden said. "We immediately turned them over to the Archives and the Justice Department."
Biden said he was "fully cooperating and looking forward to getting this resolved quickly."
House Republicans are demanding that the White House turn over all information related to its searches that have uncovered the classified documents.