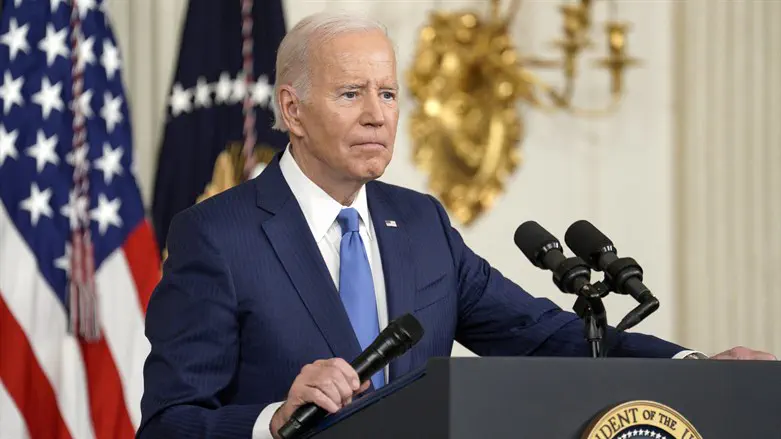 US President Joe Biden
Gripas Yuri/ABACA via Reuters Connect
House Republicans on Sunday demanded the White House turn over all information related to its searches that have uncovered classified documents at President Joe Biden's home and former office, The Associated Press reported.
"We have a lot of questions," said Rep. James Comer (R-KY), chairman of the House Oversight and Accountability Committee.
Comer added he wants to see all documents and communications related to the searches by the Biden team, as well as visitor logs of the president's home in Wilmington, Delaware, from Jan. 20, 2021, to present.
He said the aim is to determine who might have had access to classified material and how the records got there.
Last Monday, a White House lawyer said a "small number of documents" with classified markings that are tied to Biden and appear to be from the Obama administration are under review by the Justice Department and National Archives.
On Wednesday, it was reported that aides to Biden discovered at least one additional batch of classified documents in a location separate from the Washington office he used after leaving the Obama administration.
The White House on Saturday said it had discovered five additional pages of classified documents at Biden's home on Thursday, the same day a special counsel was appointed to review the matter.
In a letter Sunday to White House chief of staff Ron Klain, Comer criticized the searches by Biden representatives when the Justice Department was beginning to investigate and said Biden's "mishandling of classified materials raises the issue of whether he has jeopardized our national security."
Comer demanded that the White House provide all relevant information including visitor logs by the end of the month.
White House officials did not immediately respond to a request for comment on whether Biden has independently maintained records of who has visited his residence.
Asked about Comer's request for logs and communications regarding the search for documents, White House spokesman Ian Sams responded, "I would simply refer you to what Congressman Comer himself told CNN this morning: 'At the end of the day, my biggest concern isn't the classified documents to be honest with you.' That says it all."
White House spokesperson Karine Jean-Pierre said on Thursday that Biden did not know that classified documents from his vice presidential days were at the Washington think tank or house in Delaware.
Biden commented on the initial findings for the first time on Tuesday, telling reporters he was "surprised" that the documents were found.
The President added that his attorneys "did what they should have done" when they immediately called the National Archives about the discovery.
"I don't know what's in the documents," he stated, saying his lawyers have suggested he not inquire what was in them.