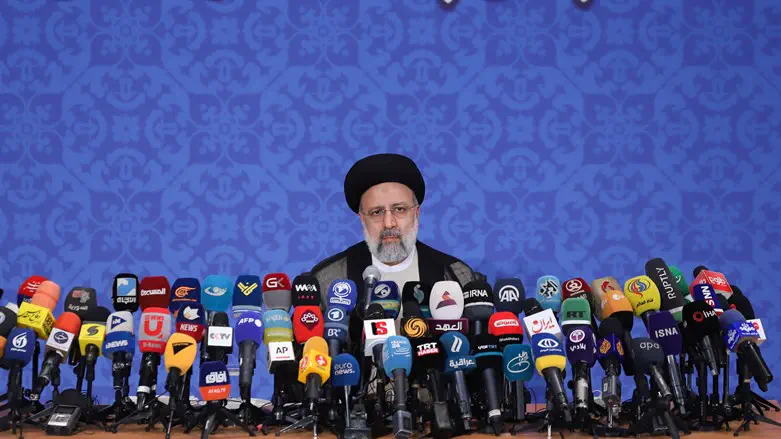 Ebrahim Raisi
Reuters
Iranian President Ebrahim Raisi on Tuesday vowed to avenge the killing of the country's top general, Qassem Soleimani, on the third anniversary of his death, The Associated Press reports.
Soleimani, head of the Quds Force of the Iranian Revolutionary Guard, was killed in a US drone strike ordered by then-US President Donald Trump in neighboring Iraq in January of 2020. He is hailed as a national icon among supporters of Iran's theocracy, while the protesters have torn down billboards and defaced other images of him.
Addressing a ceremony marking the general's death, Raisi said those behind it "should know that retaliation is obvious," adding that "there will be no relief for murderers and accomplices."
He said Soleimani had defeated "US hegemony" and praised him for his role in leading Iran-backed forces against the Islamic State (ISIS) extremist group.
Iran retaliated several days later by firing a dozen ballistic missiles against US military and coalition forces in Iraq, but Iranian officials have repeatedly vowed to avenge the death of Soleimani.
Iran in 2020 issued an arrest warrant against Trump and asked for Interpol's aid in detaining him in the killing of Soleimani.
Interpol swiftly rejected the request, saying its guidelines for notices forbids it from "any intervention or activities of a political" nature.
On Monday, Iran's state-linked Jam Jam newspaper published the names and photos of 51 Americans it said were involved in the strike and were "under the shadow of retaliation", according to AP.
The list included several current and former senior US civilian and military officials as well as individuals who appeared to be soldiers involved in aircraft maintenance at regional bases.
Iranian Foreign Minister Hossein Amir-Abdollahian said on Sunday that nearly 60 US officials have been blacklisted by Tehran for their involvement in the assassination of Soleimani.
Iran recently announced it seeks to prosecute 127 suspects, who were not named, for involvement and cooperation in the elimination of Soleimani.
White House national security adviser Jake Sullivan later warned that Iran will face severe consequences if it attacks Americans, including any of those it sanctioned.
Last year, an animated video published on the website of Iranian Supreme Leader Ayatollah Ali Khamenei depicted the assassination of Trump.