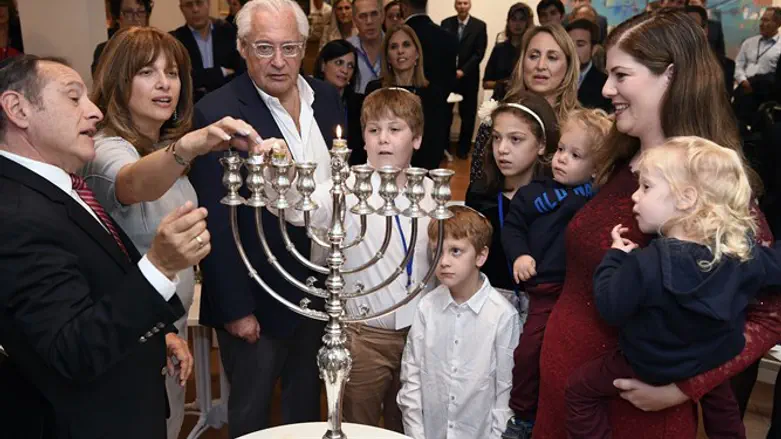 Rabbi Joel Tessler, Tammy Friedman, Ambassador Friedman, Michal Salomon
Matty Stern/U.S. Embassy Jerusalem
Join Yitzchak Reuven and Rabbi Chaim Richman for a truly special, moving and informative Temple Talk Hanukkah Special.
Our hosts connect many of the spiritual concepts and themes of this beautiful festival, to Israel's modern-day existential struggle.
Hanukkah is the holiday of both action and faith, and this week's edition of Temple Talk focuses on this dual aspect of the holiday and how it translates into the challenges of our own lives.