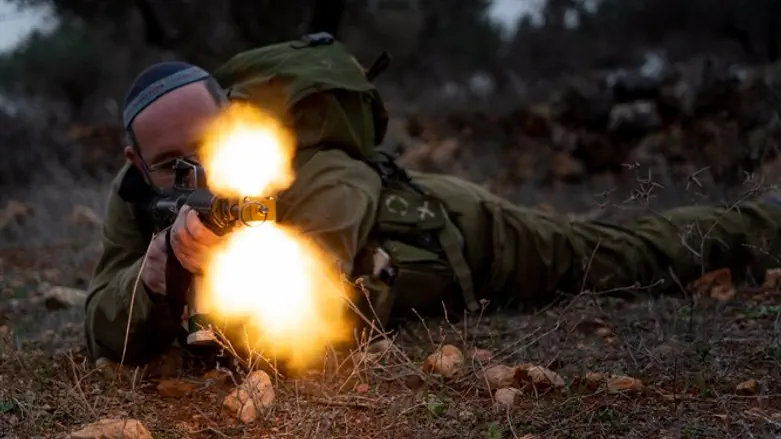 אימון קציני הגמ"ר שומרון
צילום: דובר צה"ל
The commanders of the regional defense battalion of the Samaria Brigade trained in the region as part of the annual training program.
The exercise lasted three days, during which battalion commanders in the various communities practiceג emergency scenarios as well as their readiness to operate in the event of an emergency.
All the reserves commanders in the battalion live in the Samaria area. In times of emergency they mobilize to defend their homeland by dividing it according to communities in the area.
The commander of the Hagmar Battalion, Lt. Col. Yehuda Lieberman, summed up the training.
"I am proud to head the reserves battalion commanders in defending Samaria. We carried out a significant training that prepared the battalion to cope with all the emergency scenarios in the area. To move from zero to 100. In the training, I saw the commander's commitment to the area, to protecting the homeland and her heritage."