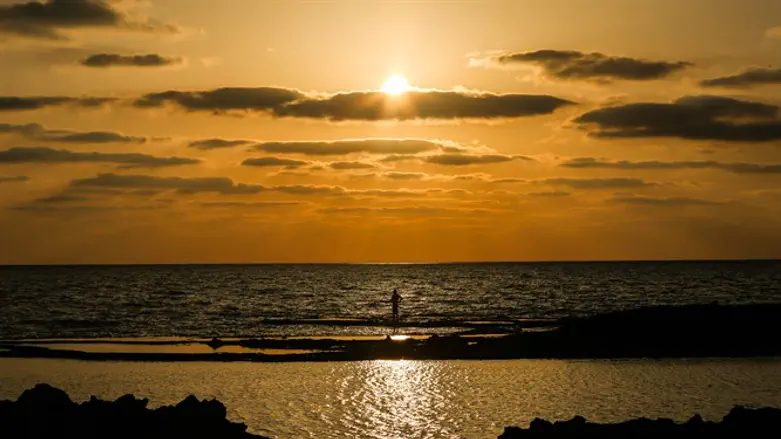 Achziv beach, northern Israel
Flash 90
Some 50,000 tourists visited the Nature Reserve and National Parks today. Prominent among them were the water sites in the north in general and in the Golan Heights in particular, in sites where bathing is permitted as usual.
Among the most popular sites are the Snir Nature Reserve that saw 2,700 visitors, the Tel Dan nature reserve with 2,000 visitors, the national parks of Hurshat Tal and Achziv with about 1,500 visitors in each and Gan Hashlosha National Park with about 1,700 visitors. Other prominent sites were the Masada and Caesarea national parks and the Ein Gedi nature reserve.
Tel Dan Nature Reserve
Flash 90
Israel Nature and National Parks Protection Authority Community Division Director Raya Shurki said, "We were delighted to greet today thousands of visitors who came to the Golan water sites and the north in general and had a fun and enjoyable summer experience.
"The numbers of visitors who arrived today and yesterday to the northern sites are certainly impressive in view of the decline in the number of tourists we experienced a few days ago due to reports of the leptospirosis disease.
"I call upon the hikers to continue traveling in the beautiful nature of Israel, to get updated in an orderly manner on sites permitted for bathing and those that are not on the Israel Nature and National Parks Protection Authority website."
Gan HaShlosha National Park
Flash 90
Gan HaShlosha National Park
Flash 90
Achziv Nature Reserve
Flash 90
Tel Dan River
Flash 90