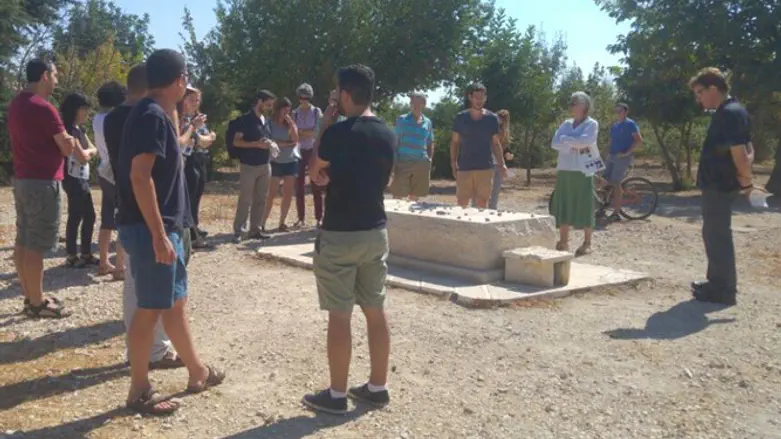 Breaking the Silence tour in Hevron (archive)
Eliran Aharon
An observer who took part in a tour of the Breaking the Silence organization in Tel Rumeida in Hevron slapped a 10-year-old Jewish boy.
In the documentation published in News 2, the man, a representative of the multinational group Temporary International Presence in Hebron (TIPH), appeared to be slapping a child who approached the group.
The police arrested the activist on suspicion of assaulting a minor. He was released under restrictive conditions after being questioned.
The Foreign Ministry is considering removing diplomatic immunity in accordance with the development of the investigation. The multinational group organization, TIPH, includes members from Norway, Italy, Switzerland, Turkey and Sweden.
Breaking the Silence released a statement saying: "Breaking the Silence condemns any violence against children, even when Naftali Bennett calls for shooting eight-year-old children."