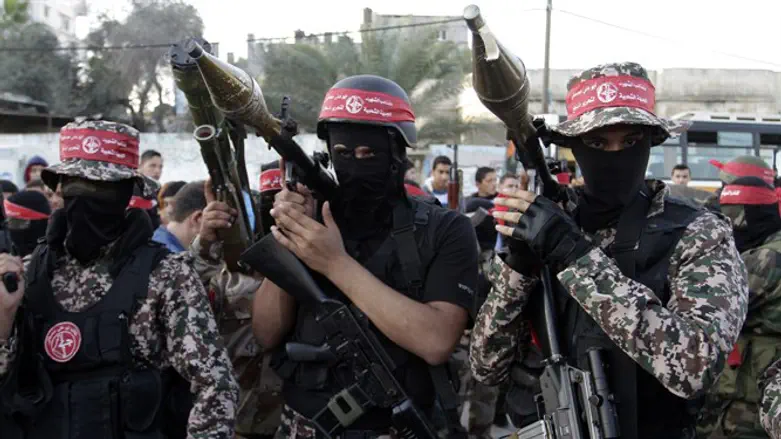 PFLP terrorists in Gaza
Abed Rahim Khatib/Flash 90
An Arab terrorist has died from his wounds after being shot last month during an Israeli raid on a
refugee camp near Bethlehem, a Palestinian Authority official said.
Raed al-Salhi, 21, was shot in the raid as Israeli soldiers sought to arrest him at the Dheisheh refugee camp in early August, said Issa Qaraqe, head of prisoners' affairs for the Palestinian Authority.
Qaraqe alleged he was shot by five bullets at close range. Salhi died Sunday at the Israeli hospital where he was being treated.
The IDF said Salhi was wanted for taking part in "violent riots" and on suspicion of involvement in activities for the Popular Front for the Liberation of Palestine, considered a terrorist organisation by the United
States and European Union in addition to Israel.
"When (Israeli) troops arrived at his house, a chase ensued. Forces carried out routine procedure for apprehending a suspect, and shot in Salhi's direction," it said, adding that the incident occurred on August 9.