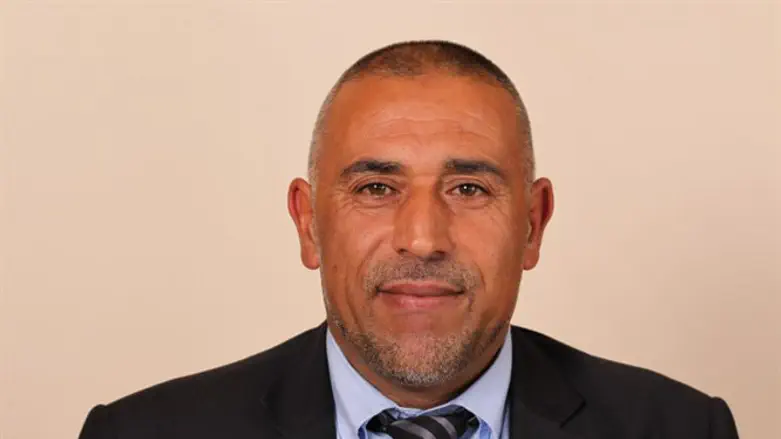 MK Talab Abu Arar
Flash 90
The 'Im Tirtzu' (literally 'If You Will It', words written by Theodore Herzl in his book Altneuland calling for a Jewish state) grassroots proactive Zionist movement submitted a petition to Attorney General Avichai Mandelblit Sunday requesting that he open a criminal investigation against MK Talab Abu Arar (Joint Arab List) for sedition and incitement.
The request follows media reports that Abu Arar called for the Palestinian Authority "to recruit the world against the Trump-Netanyahu policy that will ignite the entire region," following last week's meeting of Prime Minister Binyamin Netanyahu and United States President Donald Trump.
The letter to the Attorney General noted that, according to the Penal Code, a person who publishes a call for sedition is liable to five years in prison.
Im Tirtzu CEO Alon Schwarzer called for a 'thorough' investigation of the MK.
"An MK should not call for actions which would harm society in the State of Israel. A number of MKs from the Joint List have repeatedly incited against the State of Israel, its citizens and soldiers, and the time has come for the Attorney General to put a stop to the incitement coming from the [Arab members of] Knesset," Schwarzer said.