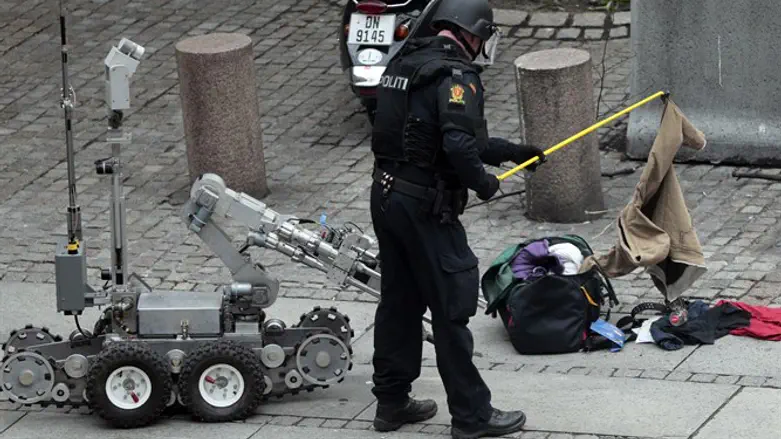 Police bomb disposal unit in Oslo (file)
Reuters
Authorities detonated an improvised explosive device (IED) Monday that was found in a trash bin near the U.S. Embassy to the Philippines in Manila.
There were no injuries reported during the incident.
A bomb disposal unit was used to detonate the device, which was an improvised bomb made from an 81-mm mortar round, a cellphone, a blasting cap and a small battery. It is estimated that the IED could have been powerful enough to kill people within a radius of 110 yards.
National police chief Director-General Ronald dela Rosa said at a news conference that police believe that Maute militants could be behind what he called an "attempted act of terrorism" against the embassy.
"After analysis, we can link it to the Maute because of what happened in Davao, the same [bomb] signature," dela Rosa said.
A bomb in the city of Davao in the Philippines killed 14 people and wounded 70 on September 2, 2016. The Maute group is an Islamist terrorist organization which has pledged allegiance to ISIS.