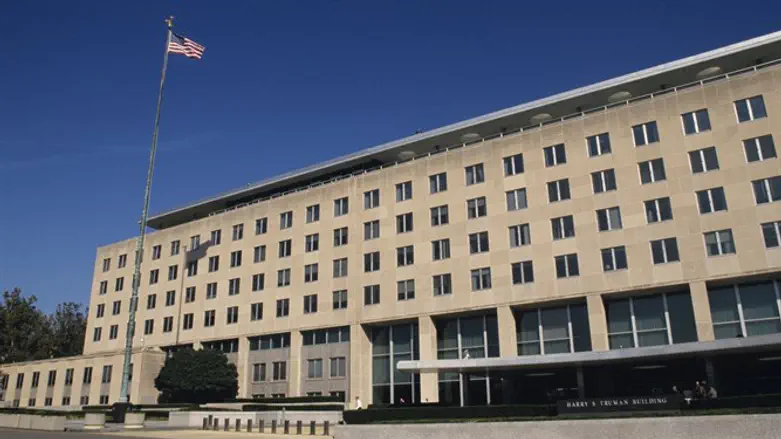 State Department building
Thinkstock
The U.S. State Department said on Monday it had seen reports that Russia had ended its use of an Iranian air base to carry out strikes in Syria, but said it was not clear whether Russian use of the base actually had stopped, Reuters reports.
Last week, the Defense Ministry in Moscow announced that Russian warplanes had flown out from an Iranian air base to conduct strikes against jihadist groups in war-torn Syria.
The raids were the first Russia has reported carrying out from a base in Iran since the Kremlin launched its Syrian bombing campaign in support of long-time ally Bashar al-Assad last September.
But on Monday, Iran declared that Russia had stopped using the air base "for now", after accusing Moscow of "showing off" when it revealed the bombing runs. Russia said further use of the base would depend on the situation in Syria.
State Department spokesman Mark Toner told a briefing the United States was closely monitoring the cooperation between Russia and Iran and "it's not clear to us ... whether their (Moscow's) use of this air base has definitively stopped," according to Reuters.
Toner last week bemoaned Russia's use of an Iranian air base to launch a bombing raid in Syria, though he acknowledged that Moscow gave a brief advance warning before conducting the raid.
The U.S.-led coalition fighting ISIS has since last year has operated a "memorandum of understanding" with Russia, whereby the two military forces notify each other of flights during their separate bombing campaigns to avoid accidents in the skies over Syria.