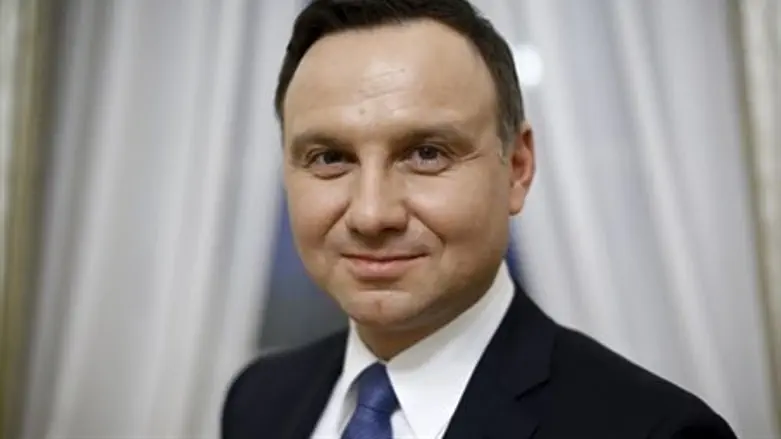 Polish President Andrzej Duda
Photo: Reuters
Polish President Andrzej Duda visited on Thursday the Museum of the History of Polish Jews in Warsaw for the first time since its 2014 opening.
"The museum is spectacular. Not just the wonderful architecture, but the exhibition of 900 years of shared history. This is a museum that every person must visit," said the president.
President Duda was accompanied by museum manager Dariusz Stola as he toured through the many exhibits presenting Poland's Jewish history.
"During the last 900 years, there was a general history of co-existence," said Duda of the history of Jews in Poland.
The Polish president further expressed his hopes that youth from Israel and the United States, who visit annually, will come visit the new Museum.
The Museum exhibits the Warsaw uprising, the destruction of the capital city by the Nazi regime, and its later restoration. In October 2014, President Reuven Rivlin toured the exhibition along with then-President Bronislaw Komorowski.
It should be noted that in his exit speech, President Komorowski apologized on behalf of all the Poles who massacred Jews during the Holocaust. Meanwhile incoming Duda criticized the apology, claiming it "hurts the image of Poland."