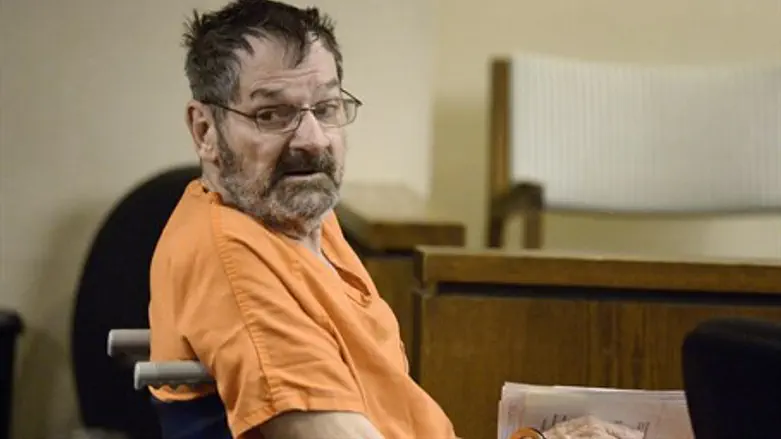 Frazier Glenn Miller
Reuters
A capital murder trial will begin this week for a Missouri man who claims he was morally obligated to kill three people last year outside two suburban Kansas City Jewish sites, The Associated Press (AP) reported Sunday.
Frazier Glenn Miller Jr., a 74-year-old avowed white supremacist, has publicly acknowledged firing the shots that killed 69-year-old William Corporon; his 14-year-old grandson, Reat Griffin Underwood; and 53-year-old Terri LaManno on April 13, 2014, in Johnson County, Kansas.
He said he was trying to target Jewish people and did know none of the victims was Jewish.
Attorneys expect jury selection, which starts Monday, to take a week and the rest of the trial to last three to four weeks, court administrator Katherine Stocks said, according to AP.
Already, the pre-trial hearings for the 74-year-old have been eventful, with a judge warning that Miller's frequent outbursts could result in a mistrial if they happen in front of jurors, the report said.
Miller pleaded not guilty to the charges against him in March, but later said he's ready to plead guilty to all charges to avoid a lengthy trial.
Facing a possible death sentence, Miller fired his three court-appointed attorneys in May because he said he didn't trust them and wanted to speak for himself, according to AP. Johnson County Judge Thomas Kelly Ryan allowed it, but ordered those lawyers to be stand-by counsel in case Miller is removed from the courtroom.
During several lengthy hearings since, Miller has interrupted the judge and made disparaging comments about the court or prosecutors.
The judge also rejected Miller's "compelling necessity" defense, in which the Aurora, Missouri, man planned to argue that Jewish people were taking over the country and it was his moral duty to stop it.
In an interview last November, Miller expressed his surprise and regret at not having managed to kill any Jews.
Miller said at the time he had decided to stage the attack after falling ill with emphysema and becoming convinced that he would die anyway.
"I was convinced I was dying then," he told The Kansas City Star, recalling the moment he was admitted to a hospital with breathing difficulties in March. "I wanted to make damned sure I killed some Jews or attacked the Jews before I died."