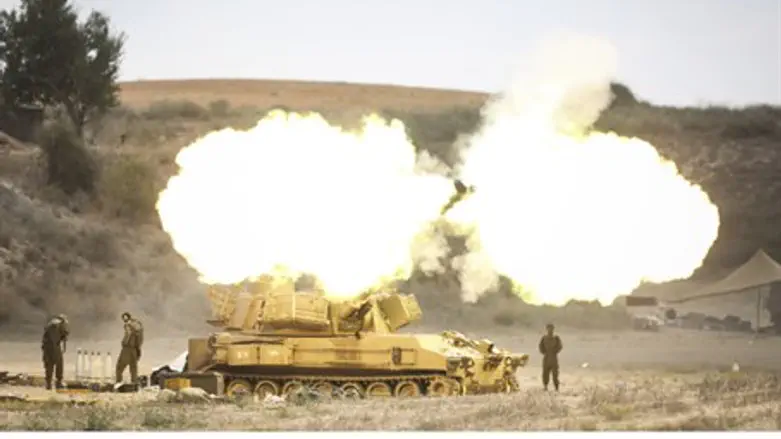 Ground offensive (illustrative)
Flash90
As IDF forces pushed further into northern and central Gaza, an anti-tank missile was fired at a tank in the southern Israeli kibbutz of Nahal Oz near Gaza on Wednesday, causing light injuries to a soldier on duty. 
The injuries surface as Hamas continues to rain rocket after rocket on Israel, after the terror group rejected Israel's unilateral humanitarian ceasefire, still slated for 3:00 pm - 7:00 pm Wednesday. 
Meanwhile, the Security Cabinet is still in session, in an emergency meeting on whether to expand or end Operation Protective Edge in Gaza.
More to follow.