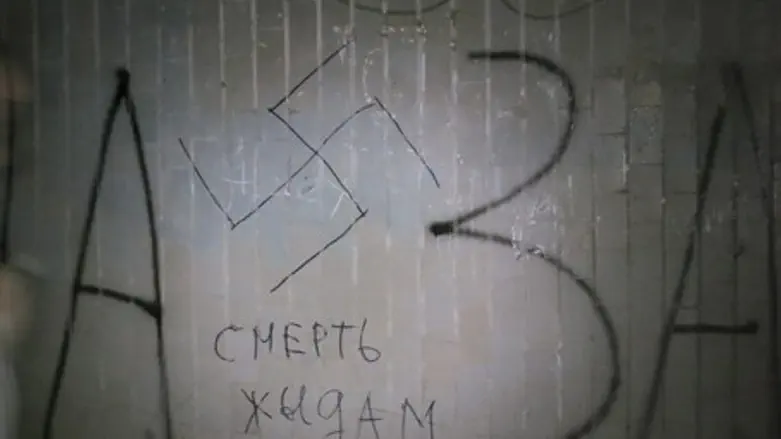 Swastika vandalism (illustrative)
Reuters
Four people connected to the vandalism of a synagogue in Bulgaria's capital city on the Shavuot holiday earlier this month have been arrested, according to Shalom, the Organization of Jews in Bulgaria. 
On June 4, graffiti reading "death to Jews" and a swastika were daubed on a fence outside Bulgaria's Central Synagogue in Sofia, according to the Sofia Globe. The synagogue is the largest of just two still operating in Bulgaria, which hosts a tiny Jewish community of about 2,200 people. 
Shalom condemned the incident, which is one of many anti-Semitic incidents in Europe earlier this month, and called to renew the fight against hatred in Bulgaria. 
"The Shavuot holiday is dedicated to the time when Moses received the Ten Commandments on Mount Sinai and transmitted them to the Jewish people after the Exodus from Egypt," the organization said, in a statement. "The transmission of the Ten Commandments is the biggest act of God and a gift to the people to learn how to live in this world."
"Encroachment on one of the symbols of Judaism in Bulgaria is a fact that proves once again that we must all urgently start a dialogue against these acts of hatred, xenophobia and anti-Semitism in order to preserve the universal human values," it continued. 
On Tuesday, local police arrested the four men, aged 19-20, according to the JTA. Police used security footage outside the synagogue to apprehend the perpetrators.