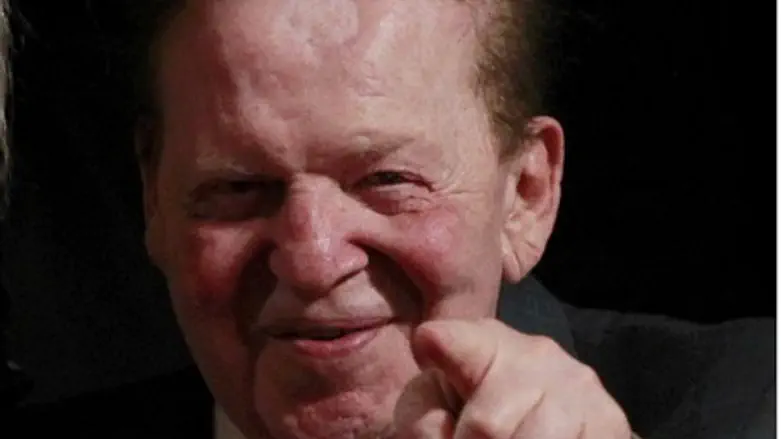 Sheldon Adelson
Reuters
Billionaire casino mogul Sheldon Adelson, and his wife, Miriam, who have emerged as some of the largest Republican donors, have donated another $500,000 to the Patriot Prosperity PAC, an independent super PAC supporting New Jersey congressional candidate and Orthodox Rabbi Shmuley Boteach, The Wall Street Journal reported.
The Adelsons have already pledged the same amount to Boteach's campaign in August, as well as another $10,000 directly to his campaign—bringing the Adelsons' support for the Orthodox candidate to more than $1 million this year.
Adelson's friends and associates had previously told The Wall Street Journal that the casino mogul, who wants to ensure that President Barack Obama does not get re-elected for a second term in office, has said he's prepared to donate up to $100 million to Republican causes. However, in an e-mail to the publication in August Adelson clarified his intent saying, "I have not vowed, pledged or promised in any way to donate $100 million to Republican causes. Of course, I have the right to spend anything I want, but I am referring only to the statement that seems to be shown as fact – that this is not fact."
Boteach, Author of "Kosher Sex" and host of the television show "Shalom in the Home, is running against eight-term incumbent Democrat Bill Pascrell, Jr. in a newly redrawn 9th District that includes the city Paterson, home of large Muslim community.
The two candidates had their first debate Sunday at a synagogue in Tenafly, N.J., where they went head-to-head over U.S. policy towards Israel.
Pascrell has been leading in the polls, and the Democratic Congressional Campaign Committee has said the district area is overwhelmingly Democratic.
Meanwhile, the super PAC had raised about $800,000 prior to the newest Adelson contribution. 
Pascrell, who spent some $2.4 million during the primary this year, had $254,000 cash on hand the end of June, but a campaign adviser said that amount has increased, The Journal reported
The Democratic candidate recently came under fire for threatening his Republican adversary saying, he will "have to suffer with the people he's getting the money from," a referecen to the Adelsons.  
The Adelsons' have also donated some $20 million for Newt Gingrich's failed primary campaign, and at least $10 million for a super PAC supporting GOP presidential candidate Mitt Romney.