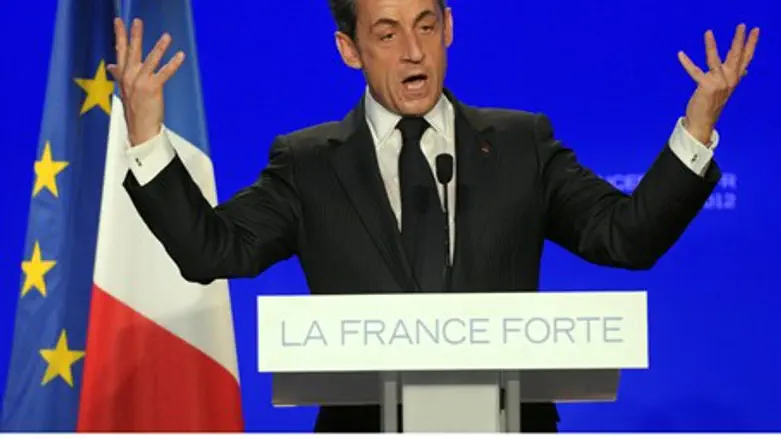 Nicolas Sarkozy
Reuters
French President Nicolas Sarkozy sent a letter to President Shimon Peres on Thursday, on the occasion of Israel's 64th Independence Day.

In the letter, Sarkozy expressed France's commitment to Israel and its security, and promised to fight anti-Semitism.
"Following the disaster in Toulouse, which so cruelly hit our two nations, I want to assure you that our authorities are determined to hold an all-out war against the scourge of hatred," he wrote.
Sarkozy also discussed the peace process, telling Peres he believes that "more than ever preference should be given to negotiations, so that Israel can live in peace and security in the Middle East."
He added, "In this context, you know what importance the French and the entire international community attach to renewing the Israeli-Palestinian peace process. Using the two-state solution, the process will provide the best guarantee for Israeli security."
Sarkozy joins several world leaders who congratulated Israel on the occasion of its Independence Day.
Earlier, U.S. Secretary of state Hillary Clinton published a letter congratulating Israel on its Independence Day and wrote, "For many around the world, Israel was a beacon of hope and an inspiring country."
She added that Israel and the United States share a deep and indisputable bond of shared interests and respect.
Another world leader who congratulated Israel was Canadian Prime Minister Stephen Harper, who is known for his strong and unequivocal support for Israel.
In a statement he published, Harper said, "Israel can rest assured that we will uphold its right to exist as an independent Jewish state as we continue in our efforts to promote peace and security in the region."