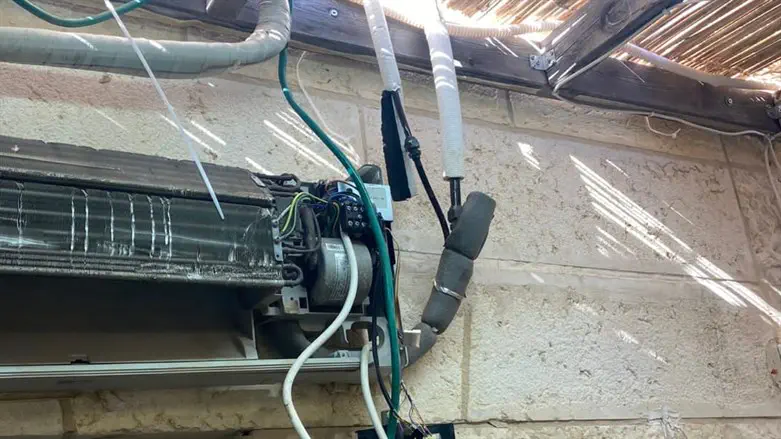 A near-disaster
Firefighters
Firefighters and volunteers from the Judea Regional Station were called to the scene of an explosion in the haredi city of Beitar Illit just prior to the start of the Sukkot (Feast of Tabernacles) holiday on Friday evening.
The responders arrived at a sukkah on Kedushat Levi Street in Beitar Illit, and upon arrival identified an air conditioner which had been connected using substandard connections. It was this which had caused the explosion.
Fire investigator Yaniv Shriki from the Judea Regional Station said, "Upon arrival at the scene, I sought out the source of the fire. While interrogating the owner of the apartment, it became clear that he had connected the air conditioner on his own, so that it would be in the sukkah, and suddenly a blast was heard and smoke billowed out of the connections of the air condition in the sukkah."
"Were it to have happened while the family was sitting in the sukkah, it could have resulted in a tragedy."
Shriki added, "We are at the height of the holiday, and we must remember safety rules, so that we can pass the holiday safely."