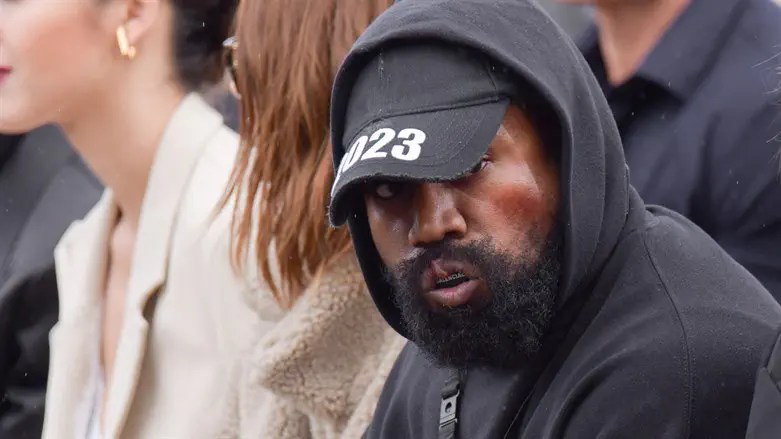 Kanye West
Reuters/Jana Call me J/ABACAPRESS.COM
Adidas CEO Bjørn Gulden has said he doubts that rapper Kanye West "meant what he said" when he made a series of antisemitic and other offensive remarks last year, The Associated Press reported on Wednesday.
West, who now calls himself Ye, caused outrage after saying during an interview that the Abraham Accords between Israel, the UAE, and Bahrain were signed because former White House senior adviser Jared Kushner, who is also Trump's son-in-law, wanted to "make money" from the deal.
He later threatened to go "death con 3 on the Jews" in an apparent antisemitic Twitter rant. West followed this up by claiming that he can't be antisemitic "because black people are actually Jew."
Adidas subsequently ended a major partnership with West over his statements, discontinued his line of Yeezy shoes and moved up the planned departure of its CEO. In a statement at that time, the company said it "does not tolerate antisemitism and any other sort of hate speech."
However, Gulden struck a different tone on the investing podcast "In Good Company."
"I think Kanye West is one of the most creative people in the world," Gulden said in an episode released Sept. 12. "Very unfortunate, because I don't think he meant what he said and I don't think he's a bad person. It just came off that way."
Gulden, who took over as CEO last January, did not elaborate. An Adidas spokesperson said the company's position has not changed and that ending the partnership with Ye was an appropriate measure.
The break with West left Adidas with a huge supply of unsold Yeezy sneakers that it has begun to sell in limited batches. It has held two such sales — one in May, the other last month. For both of those sales, Adidas said it donated a portion of the proceeds to charities such as the Anti-Defamation League and the Philonise & Keeta Floyd Institute for Social Change.
West's antisemitic comments caused other companies to cut ties with him, including the Creative Artists Agency, Foot Locker and Apple Music.
West has since seemingly backtracked his comments, citing actor Jonah Hill's acting in the 2012 movie "21 Jump Street".