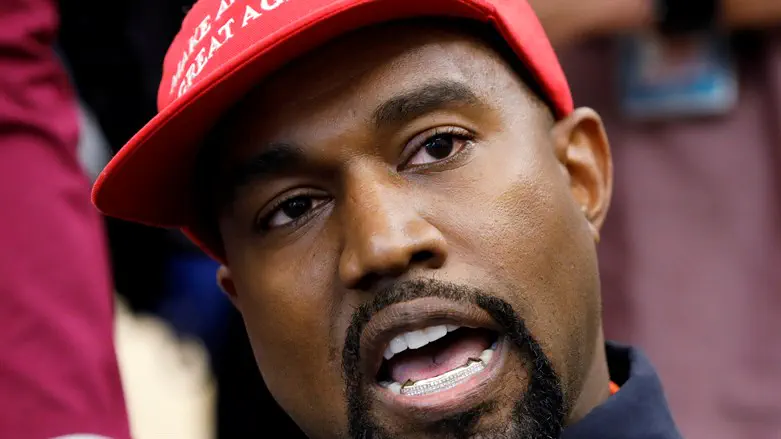 Kanye West
Reuters
American rapper Kanye West, who has come under fire for recent antisemitic comments, appears to have had a change of heart.
West returned to Instagram on the weekend, and first message proclaimed a new-found love for the Jewish people, according to Deadline.
The reason for West's turnaround appeared to be actor Jonah Hill's acting in the 2012 film "21 Jump Street".
"Watching Jonah Hill in 21 Jump Street made me like Jewish people again," he wrote, alongside a poster for the 2012 film.
"No one should take anger against one or two individuals and transform that into hatred towards millions of innocent people. No Christian can be labeled antisemite knowing Jesus is Jew. Thank you Jonah Hill I love you," added West.
West caused outrage last year after saying during an interview that the Abraham Accords between Israel, the UAE, and Bahrain were signed because former White House senior adviser Jared Kushner, who is also Trump's son-in-law, wanted to "make money" from the deal.
He later threatened to go "death con 3 on the Jews" in an apparent antisemitic Twitter rant. West followed this up by claiming that he can't be antisemitic "because black people are actually Jew."
In the wake of the comments, several companies cut ties with West, including the Creative Artists Agency, Foot Locker, Adidas and Apple Music.
West did not stop there, however, and gave an interview to Alex Jones of Infowars in which he said he "loves everyone," including Jews, as well as Nazis, spoke favorably of Hitler and denied the Holocaust.