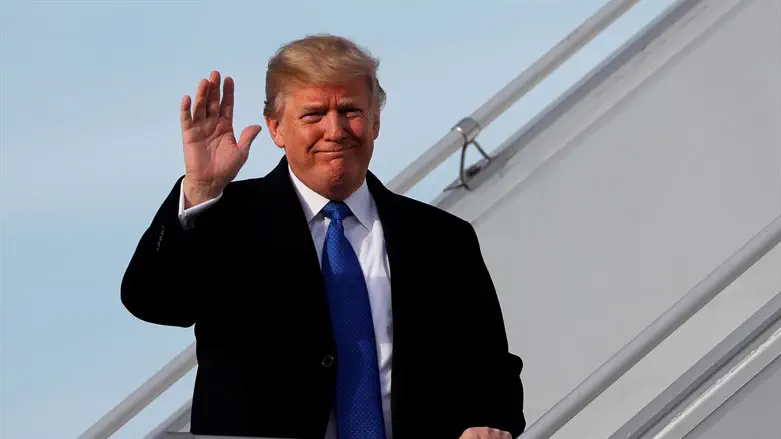 Donald Trump
Reuters
Former US President Donald Trump saw a slight decrease in his support among Republican primary voters after he skipped the first GOP debate last week, The Hill reported Monday, citing a new poll from Emerson College.
The poll, which was conducted August 25-26, found 50 percent of GOP primary voters said they plan to vote for Trump, down from 56 percent in a pre-debate poll and the lowest support to date in an Emerson poll.
At the same time, multiple candidates saw a slight uptick in support in the aftermath of the debate, which took place on Wednesday in Milwaukee.
Former South Carolina Gov. Nikki Haley saw the largest boost, with her support jumping from 2 percent to 7 percent after the debate.
The poll found Florida Gov. Ron DeSantis at 12 percent, up 2 percentage points from before the debate.
Former Vice President Mike Pence got 7 percent support in the poll, up from 3 percent before the debate.
The poll found that 27 percent of voters felt entrepreneur Vivek Ramaswamy won the debate last week, but it did not immediately translate to an increase in his support, which dropped from 10 percent to 9 percent in the Emerson poll.
Trump opted to record an interview with former Fox News host Tucker Carlson instead of attending the debate and has indicated he plans to skip future debates, as well, pointing to his large lead in GOP primary polls and questioning why he should subject himself to attacks from other candidates when he is ahead by roughly 30 percentage points in many national polls.
Last week, Pence urged Trump to join the other candidates on stage at the next Republican debate in California next month.
"I believe that this country's in a lot of trouble and every man and woman who aspires to carry the banner of the Republican Party owes it to the American people to get on that stage to answer the tough questions and to articulate their vision for the future of the country and let the voters decide," said the former Vice President.