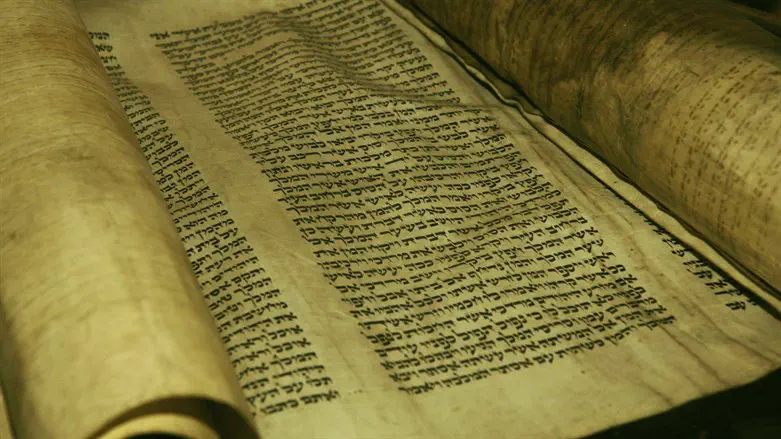 Torah scroll (illustration)
iStock
The European Jewish Congress (EJC) has strongly condemned the decision of Swedish authorities to allow the provocative burning of holy books and texts by extremists in the country.
An application to burn a Jewish Bible outside the Israeli embassy in Stockholm this Saturday was recently submitted to Swedish police, who have accepted the application. The request also includes the burning of a Christian bible at the same location.
It follows the public burning of a Quran wrapped in pork outside a Swedish mosque earlier this month.
"Provocative, racist, antisemitic and sickening acts such as these have no place in any civilized society," EJC President Dr. Ariel Muzicant said.
"Stamping on the deepest religious and cultural sensibilities of people is the clearest expression possible to send a message that minorities are unwelcome and unrespected [sic]," Muzicant added. "These actions, based on contorted and specious free speech arguments, are a disgrace to Sweden and any democratic government worthy of the name should prevent it."
"All religions and all peoples of good faith and basic decency should come together to condemn these horrific acts," Muzicant concluded. "What starts with words and books, always ends with trampling upon the basic rights of people. So it was in the darkest days of Europe, so it is now."