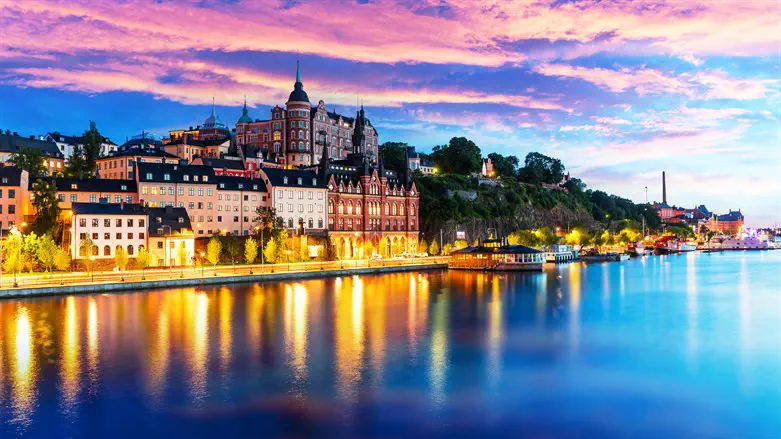 Stockholm, Sweden
iStock
Police in Stockholm on Wednesday received three new applications to burn religious texts in public, including a Torah, following the burning of a Quran outside a mosque in the Swedish capital that sparked outrage across the Muslim world.
Authorities told Sweden's national public broadcaster SVT that one application involves the burning of the Torah and a Christian Bible outside the Israeli embassy in Stockholm on July 15.
The 30-year-old behind the application has written in his request that it would be in in response to the recent Quran burning, and called it "a symbolic gathering for the sake of freedom of expression".
Another request to burn a Quran "as soon as possible" in Stockholm was submitted by a woman in her 50s.
Police have not immediately ruled out either request, saying any application is reviewed on an individual basis.
Israel's Ambassador to Sweden, Ziv Nevo Kulman, responded to the reports and tweeted, "I am shocked and horrified by the prospect of the burning of more books in Sweden, be it the Koran, the Torah or any other holy book. This is clearly an act of hatred that must be stopped."
Aron Verständig, chairman of the Council of Swedish Jewish Communities, told Haaretz, "We have condemned the burning of all religious books, it is really a disgrace."
The Muslim world reacted with outrage after an Iraqi citizen living in Sweden, Salwan Momika, 37, stomped on the Muslim holy book and set several pages alight.
Swedish police had granted him a permit in line with free-speech protections, but authorities later also said they had opened an investigation over "agitation".
Sweden's government on Sunday condemned the Quran burning and called it an "Islamophobic" act.
"The Swedish Government fully understands that the Islamophobic acts committed by individuals at demonstrations in Sweden can be offensive to Muslims," the foreign ministry said, adding, "We strongly condemn these acts, which in no way reflect the views of the Swedish government."
Last year, dozens of rioters were arrested after violent clashes broke out in Sweden between police and protesters furious over a far-right group's plan to burn copies of the Quran.
Past incidents, such as caricatures of the Prophet Muhammad and the "Innocence of Muslims" film which depicted the prophet as a buffoon and pedophile, sparked angry protests around the Muslim world.
In 2011, the offices of the Charlie Hebdo magazine were firebombed after it released an edition that mocked radical Islam.