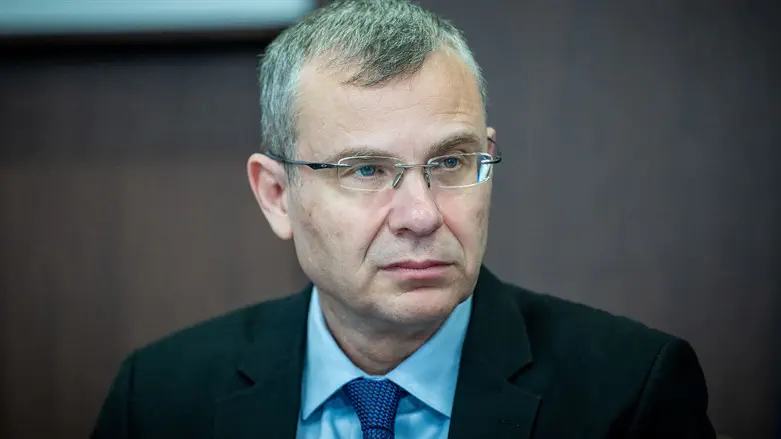 Yariv Levin
צילום: יונתן זינדל, פלאש 90
Israel's Justice Minister, the primary architect of the government's judicial reform plan, is growing increasingly frustrated with the lack of progress on the overhaul, and is seriously considering resigning from the government, Likud members told Israel Hayom Wednesday.
Yariv Levin, the number two on the Likud's election slate, unveiled his judicial reform plan in January, shortly after the government was sworn in.
After rapid progress on the bills included in the plan, the reform was shelved by Prime Minister Benjamin Netanyahu in March, following massive protests by overhaul opponents, and threats by groups of IDF reservists not to cooperate with the military.
Likud officials cited in Wednesday's report said that in private conversations, Levin indicated that if the reform plan does not move forward, he has no interest in remaining Justice Minister.
Talks aimed at a compromise with the Opposition are ongoing at the President's residence, though no breakthrough has yet been made.
Levin is particularly adamant regarding passing a bill to restructure the judicial appointment committee, giving the government control over the selection of judges.
However, confidants of the Justice Minister denied the report, saying he has not discussed any plans for resigning with any Knesset Members, and that he has no intention of quitting the government.
One Likud member cited in the report said that in recent weeks, Levin has changed his tone regarding the negotiations with the Opposition, becoming less supportive of the talks
"Up until two weeks ago, Levin was saying that the negotiations at the President's Residence are important and good. He praised them and said it's good that they are happening, and if achievements come out of them, he would be pleased with that."
"In the last week, however, his tone has changed. Levin now says that nothing good for the Likud can come out of the [talks]. The Opposition isn't negotiating in good faith, and the judicial reform, or what is left of it, will only suffer from the continuation of the negotiations."