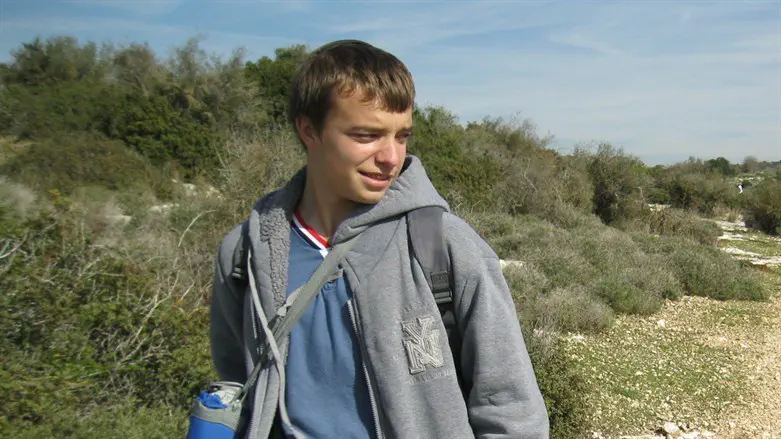 Vyacheslav Golev
Courtesy
A military court on Wednesday sentenced Youssef Sameeh Assi and Yahya Marei, two terrorists who were convicted based on their confession of the murder of security guard Vyacheslav (Vladi) Golev in a shooting attack at the entrance to the city of Ariel last April.
The two were convicted of two counts of attempting to cause death on purpose (the equivalent of the murder in Judea and Samaria). They also tried to murder Golev's fiancée, who was with him at the time of the attack.
The two terrorists were convicted of additional offenses of trafficking in military equipment and obstruction of justice.
The two admitted that they planned to carry out a shooting attack together. The indictment stated that "as part of the preparations to carry out the attack, they purchased improvised weapons, searched the area where they planned to carry out the attack, waited for a time when the security forces would not be present at the scene, and for the two security guards (the deceased and the victim of the crime) to be together at the guard post. Later, the defendants drove towards for the post, and when they noticed the deceased and the victim of the crime, they started shooting at them. The defendants continued shooting until their weapons jammed, and fled. In doing so, the defendants caused the death of the deceased and the injury of the victim of the crime, his fiancée."
After hearing the parties' arguments for punishment, the military court sentenced each of the defendants to life imprisonment and another 30 years in prison.
In addition, it was determined that the defendants will pay compensation to the victim of the crime and the family of the deceased in a total amount of three million shekels.