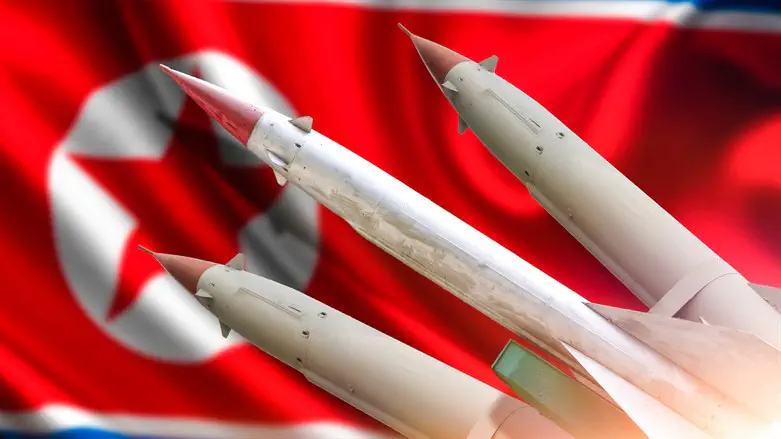 North Korea nuclear program
iStock
North Korea has notified Japan of a plan to launch what it calls a satellite in the coming weeks, Japan's coastguard said Monday, according to AFP.
Japanese officials believe the launch will involve a ballistic missile, according to a tweet from the prime minister's office that refers to a "ballistic missile that it (Pyongyang) describes as a satellite."
Pyongyang has informed Japan's coastguard that a rocket will be launched between May 31 and June 11 and will fall in waters near the Yellow Sea, East China Sea and east of Luzon Island in the Philippines, a coastguard spokesman told AFP.
The prime minister's office said Prime Minister Fumio Kishida issued instructions "on North Korea's notification about the launch of a ballistic missile that it describes as a satellite".
He has told officials to gather intelligence, remain vigilant and closely coordinate with allies including the United States and South Korea, the tweet added.
North Korea has intensified its missile launches in recent months, with some triggering emergency warning systems in parts of Japan.
The country tested dozens of ballistic weapons in 2022, including its first intercontinental ballistic missiles since 2017.
In April, it tested a new nuclear underwater attack drone and also fired cruise missiles during a weapon test and firing drill.
A week later, North Korea successfully test-launched a new intercontinental ballistic missile powered by solid propellants.
US President Joe Biden and his South Korean counterpart Yoon Suk Yeol recently warned North Korea that it would face a nuclear response and the "end" of the leadership there if Pyongyang uses its own arsenal.
They made clear that if North Korea attacks the South or the United States, the response will be devastating.