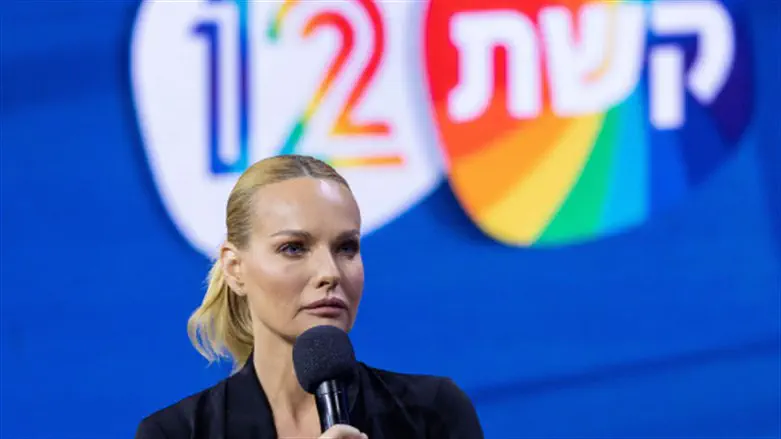 Galit Gutman
Yonatan Sindel/Flash90
Television host Galit Gutman apologized Friday to the haredi community after accusing them of "sucking our blood" and "milking" secular society.
"I would like to apologize, from the depths of my heart, if I hurt an entire sector," Gutman said. "I love the State of Israel, and out of concern for its future I have a lot of criticism for the haredi sector's representatives in the Knesset."
Gutman added, "My words were said within a discussion on the State budget and the property tax fund. But I had no intent to hurt the entire sector. I apologize to all of those who were hurt by my words."
Gutman's remarks, made on Channel 12 News, drew rapid and widespread condemnation, and she was summoned to an urgent disciplinary meeting.
Israeli Prime Minister Benjamin Netanyahu said, "I condemn Galit Gutman's ugly and inciting statement against the haredi public in Israel, which is reminiscent of slanderous statements directed against our people in the past. There is no place for that - all Israel are brothers!"