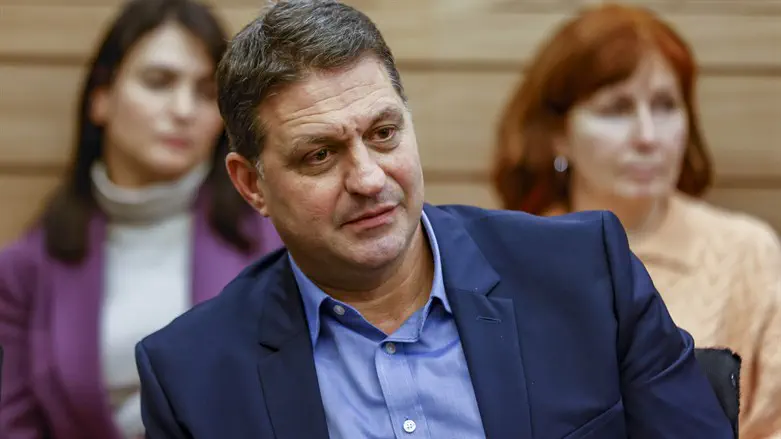 Haim Bibas
Olivier Fitoussi/Flash90
A number of mayors have threatened to strike starting tomorrow in protest against the establishment of a fund that would redistribute the funds raised from property taxes for poorer municipalities.
The fund, which was established under the Arrangements Law at the initiative of Finance Minister Bezalel Smotrich, would require municipalities to set aside 10-28% of the funds raised from property taxes collected from businesses for the promotion of construction in poorer communities such as periphery communities.
The fund would also encourage residential construction, as opposed to the current situation, which favors the construction of businesses and industrial areas due to the high property taxes businesses pay.
Ramat Gan Mayor Carmel Shama accused Smotrich of "destroying the delicate fabric on which a city exists" during a meeting of the Knesset Finance Committee. "Someone needs to stop you, and it's a crime that the Federation of Local Authorities has not gone on strike before now. I am no longer part of the local government, I informed Tel Aviv Mayor Ron Huldai that we are withdrawing from the forum and anyone who does not withdraw is complicit in this crime."
Haim Bibas, Mayor of Modi'in-Maccabim-Reut, and chairman of the Federation of Local Authorities in Israel, said that "this law is not acceptable to the Federation of Local Authorities. We oppose it and have opposed it from the beginning. It is contrary to any concept of municipal rule and central government-municipal government relations."
"We would be very happy if this chapter were to be removed from the agenda without votes - and forgotten by history. But we all understand that the game is rigged in advance by the automatic coalition majority. With this understanding, we acted in every possible way to reduce and minimize the damages caused as a result of this bill - and the result is this compromise that is now being presented in the committee that I wish had never come here at all."
Tel Aviv Mayor Ron Huldai wrote on his Twitter account: "The property tax fund law is a terrible threat. This is a law that allows the Israeli government to reach into the pockets of the municipal authorities. If the Federation of Local Authorities chairman raises his hand and decides that the Federation will strike, we will be there. If a strike is indeed declared, we will have to be united: the mayors and you, the residents."
The Federation of Local Authorities said in a statement: "This is an attempt to harm education, welfare, culture, and our ability to provide municipal services to our residents. It is not our responsibility to provide budgetary resources for national crises."