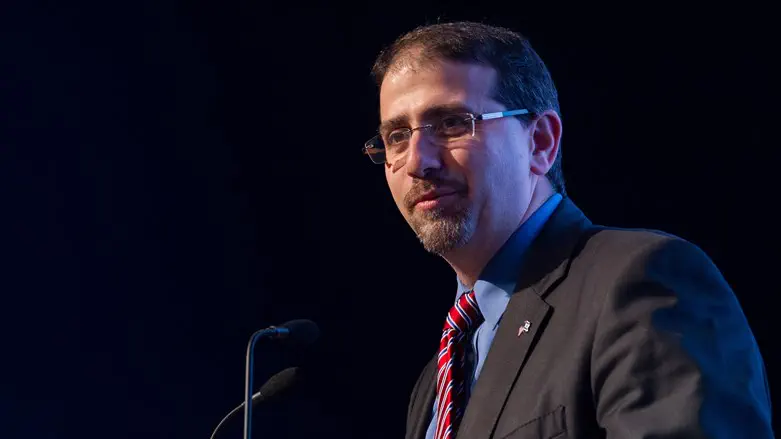 Dan Shapiro
Miriam Alster/Flash 90
US Secretary of State Antony Blinken is considering naming Dan Shapiro, the former US ambassador to Israel, as the State Department's point person for the Abraham Accords, three US officials told Barak Ravid of Axios on Monday.
The report noted that the White House is hoping to expand and strengthen the peace treaties that were brokered by the Trump administration.
Creating the new State Department position would signal the Biden administration wants to give its efforts a new push ahead of the 2024 presidential election, according to Axios.
It would also come as senior White House officials push for the normalizing of relations between Saudi Arabia and Israel.
Blinken is considering appointing Shapiro in part because Principal Deputy Assistant Secretary Yael Lempert, who was dealing with the Abraham Accords and the Negev Forum, is leaving soon to be the ambassador to Jordan, two of the US officials told Ravid.
Democrats and Republicans in Congress are also pressuring the White House to do more to strengthen the accords, the officials added.
Shapiro and the State Department declined to comment.
Between August 2021 and March 2022, Shapiro worked at the State Department as a "part-time senior adviser" to US envoy for Iran Rob Malley.
He then moved to the Atlantic Council and worked on the N7 initiative, which was aimed at coming up with ideas and practical proposals for government projects in the Middle East and giving backing to the Abraham Accords.
He served as the US ambassador to Israel under the Obama administration for six years.
While the Abraham Accords were an initiative of Trump, they have been backed by the Biden administration as well.
Blinken said shortly after he took office that the Biden administration supports the Abraham Accords. The Biden administration has expressed hope that the Abraham Accords could be used to reboot talks between Israel and the Palestinian Authority.