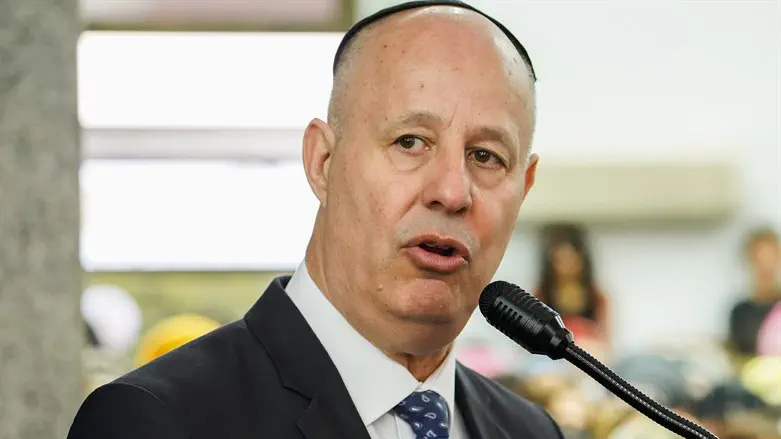 NSC chief Tzachi Hanegbi
Hillel Maeir/Flash90
National Security Council chief Tzachi Hanegbi expressed his appreciation for Egypt's efforts to broker a ceasefire.
"As instructed by Prime Minister Benjamin Netanyahu, NSC Director Tzachi Hanegbi thanked Egyptian President Abdel Fattah al-Sisi and expressed the State of Israel's appreciation for Egypt's intensive efforts to bring about a ceasefire," a statement from the Prime Minister's Office read.
"The NSC Director made it clear that Israel's acceptance of the Egyptian initiative means that 'quiet will be met with quiet,' and that if Israel is attacked or threatened, it will continue to do everything that it needs to in order to defend itself."
Earlier Saturday night, reports claimed that both Israel and Islamic Jihad had agreed to an Egyptian-brokered ceasefire, due to take effect at 10:00p.m.
However, multiple barrages of rockets have been launched at Israel since 9:15p.m., including several which were launched after 10:00p.m. In response, IAF aircraft struck five concealed rocket launchers belonging to the Islamic Jihad terror group, as well as a military post.