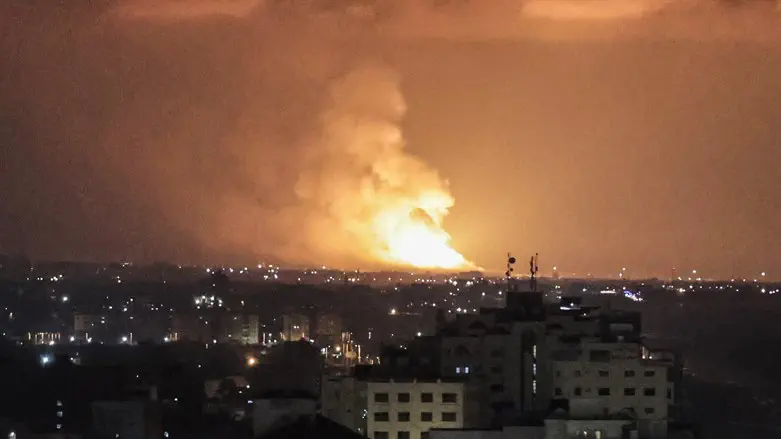 IDF strikes Gaza
Atia Mohammed/Flash90
Following a barrage of rockets fired at central and southern Israel Saturday evening, IDF aircraft struck terror targets in Gaza.
In the strike, IAF aircraft hit three concealed rocket launchers and a military post used as training facilities of the Islamic Jihad terrorist organization in Gaza, an IDF source said.
The rockets followed reports of a ceasefire agreement expected to take effect at 10:00p.m. Saturday night.
Later, at 10:07p.m. rockets were fired at Kissufim, and a minute later additional rockets were fired at other Israeli towns on the Gaza border.
"The IDF is continuing to strike in Gaza," an IDF statement read, following the second barrage.
Shortly afterwards, the IDF updated, "A short while ago, as a response to the rockets launched from the Gaza Strip, IDF aircraft struck two concealed rocket launchers belonging to the Islamic Jihad terrorist organization in the Gaza Strip."