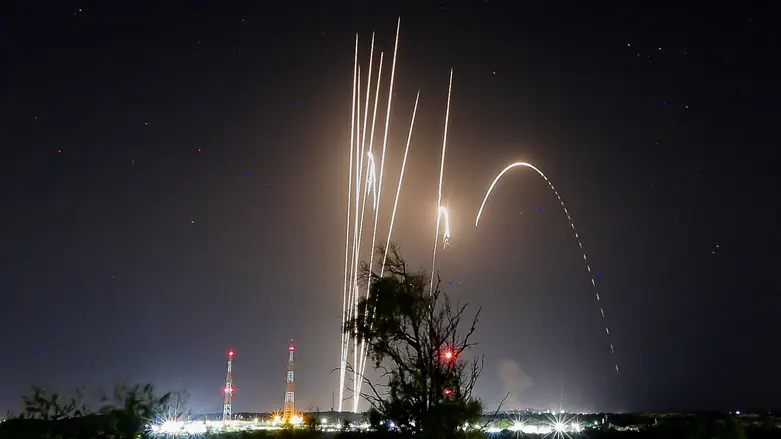 מטח רקטות
צילום: Edi Israel/Flash90
Sirens sounded in the cities of Holon, Rishon Lezion and the area surrounding Gaza, the IDF reported.
Earlier on Saturday night, it was reported that both Israel and Islamic Jihad had agreed to an Egyptian-brokered ceasefire, due to take effect at 10:00p.m.
However, at 9:15p.m. rockets were fired towards Sderot and Nir Am, and at 9:30p.m. rockets were fired towards several other Gaza-area towns. Eight minutes later, at 9:38p.m., rockets were fired towards Holon, Rishon Lezion, and multiple Gaza-area towns.
Earlier on Saturday, IDF Chief of Staff Herzi Halevi said, "The Islamic Jihad terrorist organization's continued fire enables us to continue to make further achievements. We are prepared to continue the targeted strikes and striking in a precise and increasing manner, as we have done over the last few days."
Also on Saturday, the IDF struck six operational command posts utilized by the Islamic Jihad terror group's rocket unit.