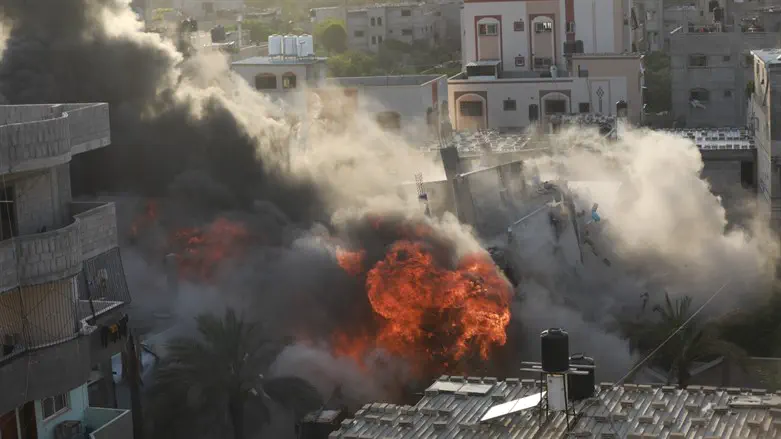 Israel hits terror targets in Gaza
Majdi Fathi/TPS
Egypt has offered a new proposal for a ceasefire, and Islamic Jihad and Israel have agreed in principle to the draft, Al Jazeera reported.
The ceasefire is expected to take effect at 10:00p.m. Saturday night.
Currently, Prime Minister Benjamin Netanyahu is holding a situational assessment.
Since the beginning of the fighting, one Israeli was killed in Rehovot when a rocket hit his apartment building, and a Gazan working in Israel was killed when rocket shrapnel hit him as he worked in a field.
Since the start of Operation Shield and Arrow, 1,234 rockets have been launched towards Israel, 976 of which crossed into Israeli airspace. Of those, 373 rockets were intercepted by the Iron Dome missile defense system.
Another 224 rockets failed to launch.