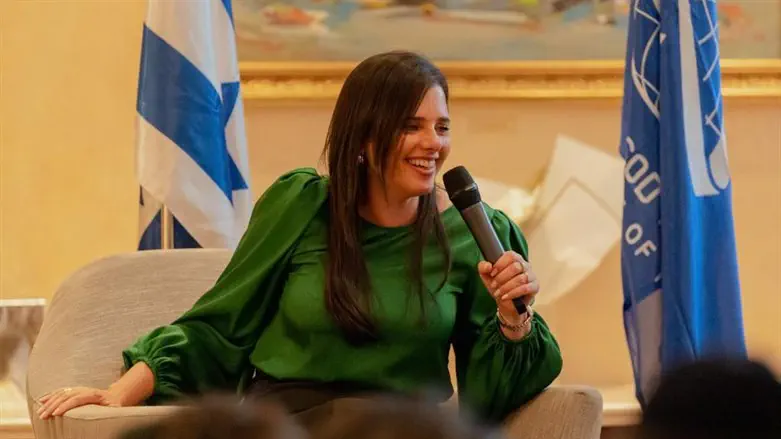 Ayelet Shaked
Free
Former Interior Minister Ayelet Shaked is currently visiting Singapore, meeting with its small Jewish community and with Singaporeans who love Israel.
The visit is organized by Keren Hayesod, as part of a campaign to raise funds from Israel's supporters, to be used for various Zionist projects.
During her meetings, Shaked spoke with the leaders of Singapore's Jewish community and was asked, among other things, about the proposed judicial reform.
"Israel is a strong democracy," she responded. "We can implement changes, but the reform won't pass anymore."
Speaking to Israel National News - Arutz Sheva, Shaked said, "The community in Singapore is very warm. They love Israel unconditionally. I was happy to meet many supporters, Singaporeans, who donate to Israel and frequently come to visit."
Shaked with leaders of the Jewish community Credit: Free
Shaked with Sam Grundwerg, World Chairman of Keren Hayesod – UIA, and with the community's rabbi, Rabbi Abergel Credit: Free
Credit: Free