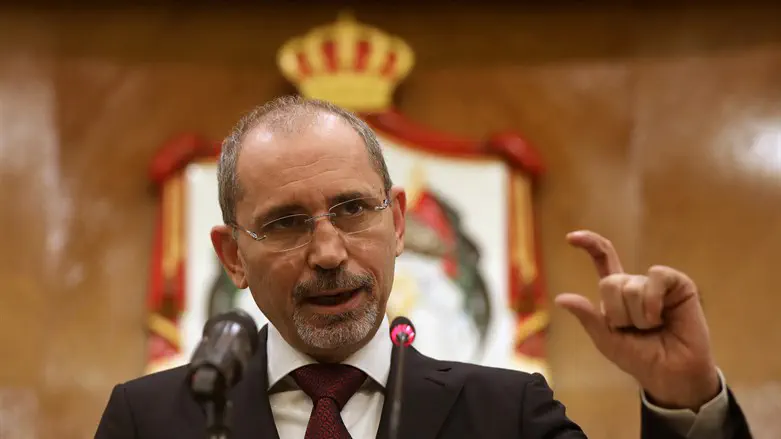 Jordanian Foreign Minister Ayman Safadi
Reuters
Syria should soon be able to return to the Arab League but many challenges lie ahead in resolving the country's more than decade-old conflict, Jordan's Foreign Minister Ayman Safadi said on Thursday, according to Reuters.
Safadi said Syria had enough votes among the group's 22 members to regain its seat.
"The return to the league will happen. Symbolically it will be important but ... that is only a very humble beginning of what will be a very long and difficult and challenging process, given the complexity of the crisis after 12 years of conflict," he was quoted as having told CNN.
A spokesperson for the Arab League said on Thursday that Arab ministers will meet in Cairo on Sunday to discuss Syria amid the regional push to normalize ties with President Bashar Al-Assad.
The pan-Arab bloc froze Syria's membership in November 2011 over the bloody government crackdown on protesters.
In December of 2018, reports emerged that Gulf nations were moving to readmit Syria into the Arab League and that it could be readmitted some time in 2019.
Three months later, however, the Arab League poured cold water on those reports and said it was not planning to discuss reinstating Syria's membership.
In March, Saudi Arabia's Foreign Minister said increased engagement with Syria might pave the way for its return to the Arab League, though he stressed it was too early to discuss such a step.
Several Arab states, including Saudi Arabia and Egypt have recently reengaged with Syria through high-level visits and meetings in recent months.
Safadi said on Thursday that Syria's readiness to make real progress in resolving the conflict would help it win the crucial Arab support to lobby for an eventual end of Western sanctions that are a major impediment to launching a major reconstruction effort.