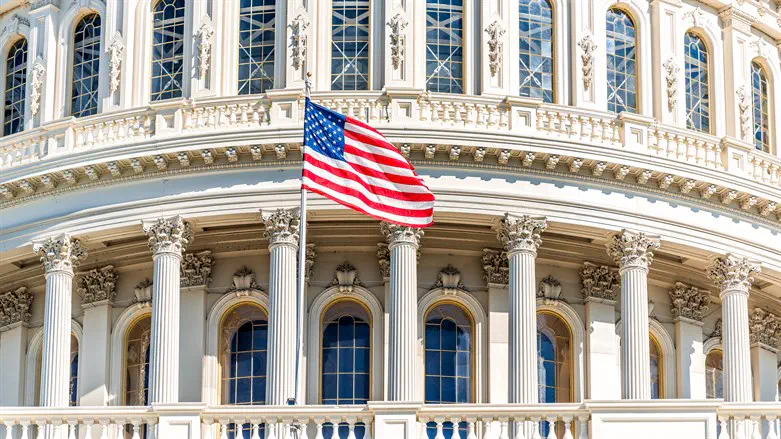 Capitol building
iStock
The US House of Representatives on Tuesday voted overwhelmingly in favor of a resolution calling for the expansion and strengthening of the Abraham Accords and expressing support for US relations with Israel.
The resolution, which passed on Israel's 75th Independence Day, was approved by a majority of 401 to 19.
The text says that the House of Representatives "encourages the United States and Israel to continue to deepen and expand bilateral cooperation across the full spectrum of economic, security, and civilian issues."
The House also "encourages the expansion and strengthening of the Abraham Accords to urge other nations to normalize relations with Israel and ensure that existing agreements reap tangible security and economic benefits for the citizens of those countries and all peoples in the region.
The lawmakers also expressed "continued support for security assistance to Israel as outlined in the United States-Israel Memorandum of Understanding to ensure that Israel can defend itself by itself."
Finally, the resolution states that the House of Representatives "supports Israel's robust involvement as an active member of the community of nations to benefit Israel and the United States as partners who share common values and a commitment to democracy."
Several Arab countries normalized ties with Israel in 2020 as part of the Abraham Accords, which were brokered by the Trump administration.
While the accords were an initiative of Trump, they have been backed by the Biden administration as well.
US Secretary of State Antony Blinken said shortly after he took office that the Biden administration supports the Abraham Accords.
The Biden administration has expressed hope that the Abraham Accords could be used to reboot talks between Israel and the Palestinian Authority.