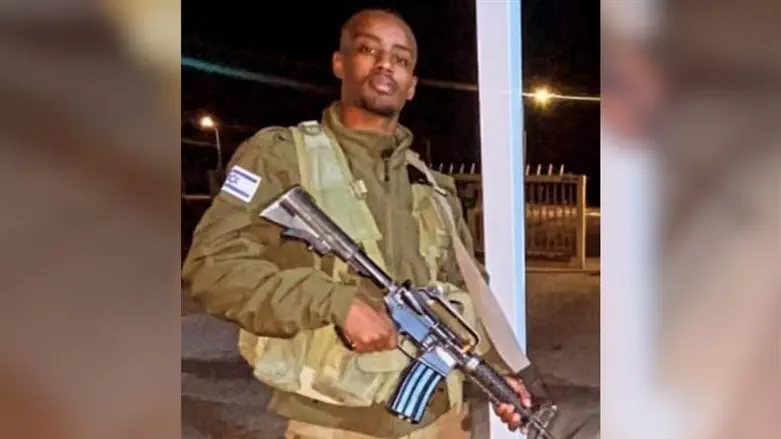 Baruch Kabrata
IDF Spokesperson
Yesterday (Sunday), the Chief of the General Staff, LTG Herzi Halevi, summarized the findings of the command inquiry into the death of the late CPL Baruch Kabarta. CPL Kabarta, who served in the Military Police Corps' Erez Battalion, died as a result of a gun-sustained injury inflicted by another soldier from his battalion on January 3, 2023 in Camp Anatot.
The examination commission found that the Erez Battalion is an operational battalion that works tirelessly in a large number of checkpoints in Jerusalem and conducts its operational activities successfully.

However, the commission also found a number of errors in the conduct of the unit and its commanders.

In parallel to the event's examination, the Military Police launched an investigation. The findings of the investigation were transferred to the Military Advocate General's Corps for examination. After examining the findings of the investigation, the Military Prosecution stated its intention to file an indictment against the soldier who fired the shot that resulted in the death of the late Baruch Kabarta. The soldier's attorney requested that his detainment be extended until April 2, 2023 in order to hold a hearing before the indictment is filed.

During the presentation of the inquiry's findings, the Chief of the General Staff stated that the incident is deeply tragic and severe and should have been prevented. LTG Halevi furthermore stated the IDF lost a soldier as a consequence of a fellow soldier's fire while an enemy was not present.
According to the examination, the direct cause of the incident was related to a weapons offense, after which a soldier fired a bullet that hit the late CPL Baruch Kabrata, causing his death.
The Chief of the General Staff further stated that weapons offenses are severe and alarming occurrences that must be reduced and prevented.
The conclusions of the examination and its outcomes were presented by the commanders to the Kabrata family. The IDF stated that sends its condolences to the Kabrata family and will continue supporting them.