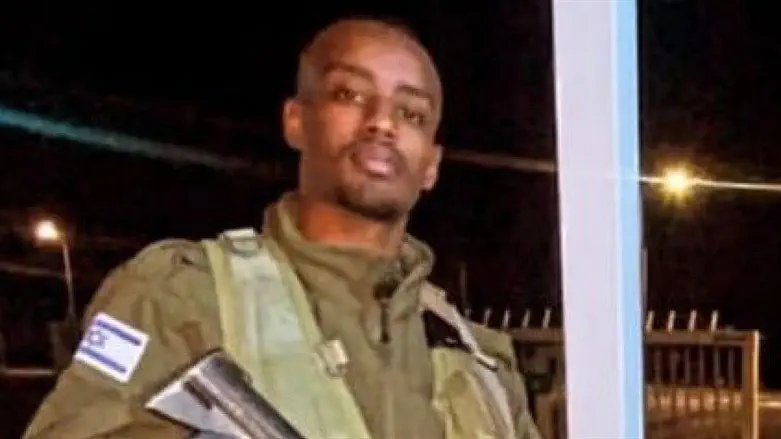 Baruch Kabrata
IDF spokesperson
Israel's army censor cleared the identity of the IDF soldier killed in a firearm accident for publication Tuesday afternoon.
Nineteen-year-old Baruch Kabarta, a Petah Tikva native from the Erez Battalion in the Military Police, was fatally wounded by a gunshot at the Anatot base near Jerusalem early Tuesday morning.
Kabarta will be laid to rest at 3:00 p.m. Tuesday at the military section of the Segula Cemetery in Petah Tikva. He is slated to be posthumously promoted to the rank of corporal.
Military Police have opened an investigation into Kabarta's death, and will turn over the results of their probe to Military Advocate General's Corps.
The Head of the Manpower Directorate, MG Yaniv Asor, ordered on the establishment of an expert committee led by the Commanding Officer of the 646 Brigade, Colonel Yaron Simsolo, in order to investigate the event.
According to a report by Channel 12, a preliminary investigation suggests that the fatal shot was fired by accident as a result of negligence on the part of another soldier stationed at the Anatot base.