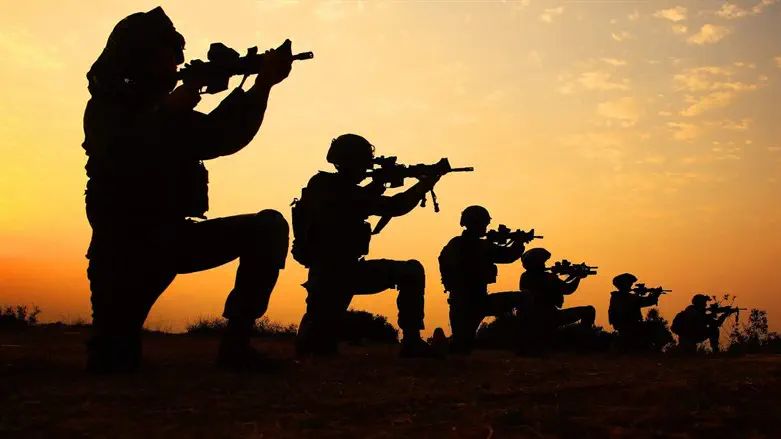 IDF soldiers
Photo: Yissachar Ruas
Hundreds of IDF reservists from elite units refused to report for duty today (Sunday) in protest against the government's planned judicial reforms.
450 officers and soldier from the Military Intelligence Special Operations Division and 200 from the IDF's cyber warfare units refused to report for duty, fulfilling a threat they announced on Thursday.
Cpt. "Aleph," a Special Operations Division soldier who refused to report for duty, told Kan News this morning: "We are stopping volunteering for reserve duty from today, and we will be happy to return to volunteer when democracy is safe."
He called on other soldiers to refuse to serve until the "attempted coup" is defeated, saying that "the difference between serving in Putin's army and serving in the IDF is going to be erased."
Groups of reserve soldiers who oppose the judicial reforms began warning that they would refuse to report for duty last month. Two weeks ago, a group of 37 out of 40 reserve pilots from the Israel Air Force's 69th fighter squadron announced that they would refuse to report to their base for training, though they eventually agreed to report to their base for discussions with their commanders.
IDF Chief of Staff Herzi Halevi met with Prime Minister Benjamin Netanyahu earlier this month to warn him of the danger of the spread of refusals to perform reserve duty.
"The talk of refusing to serve can already harm the military's operational abilities. It was a mistake to call the reservists who attended demonstrations 'anarchists' it insults those who are responsible for the country's daily security," the Chief of Staff said.
Defense Minister Yoav Gallant, who also met with Lt. Gen. Halevi, said: "The situation today obligated us to talk, and fast. I call on every soldier and officer - the IDF is a tool that protects the state of Israel, and the reservists are part of its great might. Leave the political arguments out of the IDF, it's our lives. We are facing difficult and complex external challenges, any call for refusal hurts the military's functionality and ability to carry out its mission."