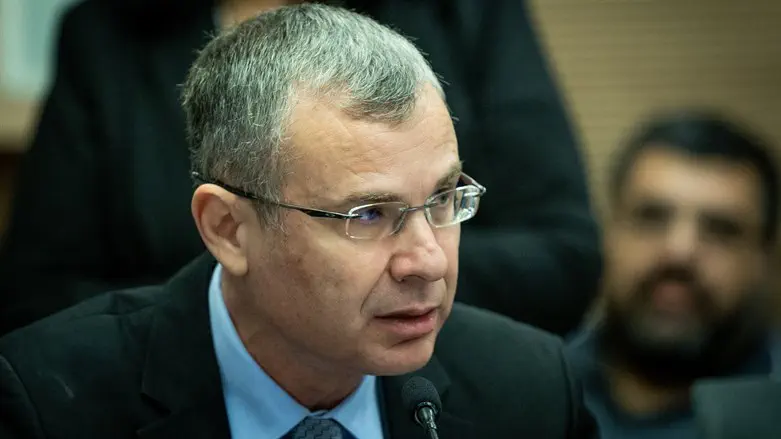 Yariv Levin
Yonatan Sindel/Flash 90
The police on Saturday detained for questioning a resident of Modi'in in his 60s on suspicion of spray-painting the words: "Levin - enemy of the people", on the wall of the home of Justice Minister Yariv Levin in the city.
The police said that the suspect was identified thanks to video footage and forensic findings collected at the scene.
The suspect denies any connection to the incident. While the person in question took part in demonstrations outside Levin's home, his defense attorney Gonen Ben Itzhak said his client "completely denies that he sprayed graffiti against the Minister of Justice."
Prime Minister Benjamin Netanyahu responded to the act and said, "I strongly condemn the spraying of the hateful graffiti against Minister Yariv Levin while he was sitting shiva [for his late father], the violent attack against Minister Nir Barkat while he was at a political event and the calls for murder against the chair of the Knesset Constitution Committee Simcha Rothman. I expect the police and the State Attorney's Office to act immediately and with full force against these manifestations of incitement and violence."
"The serious hate speech that was spray-painted on the house of Yariv Levin while he is sitting shiva over his father, is the result of an organized campaign of incitement designed to incite hatred against us," said Minister of Culture and Sports Miki Zohar. "We are democratically implementing the will of the voter and bringing about a long-awaited change. The incitement and lies that our democracy is in danger are a spin designed to deter the public. The reform will be completed."