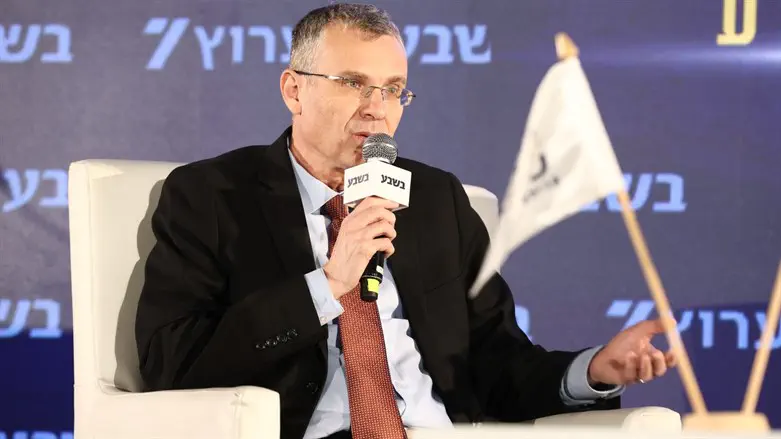 Yariv Levin
Haim Toito
Professor Aryeh Levin, the father of Justice Minister Yariv Levin, passed away at the age of 85.
Prof. Levin received the Israel Prize in General Linguistics for 2010 for his research into the Arabic language. He has served in many positions at the Hebrew University, including as head of the department for Arabic Language and Literature, head of the Institute of Asian and African Studies, Chair of the Advanced Studies Committee of the Faculty of Humanities, and the Henya Sharef Professor Emeritus in Humanities.
While Minister Levin is the chairman of the Ministerial Committee on Legislation, a spokesperson for the minister stated that the committee's schedule would remain unchanged. It is unclear who will chair the meetings in Levin's absence.
Justice Minister Yariv Levin is the main initiator of the government's planned judicial reforms.