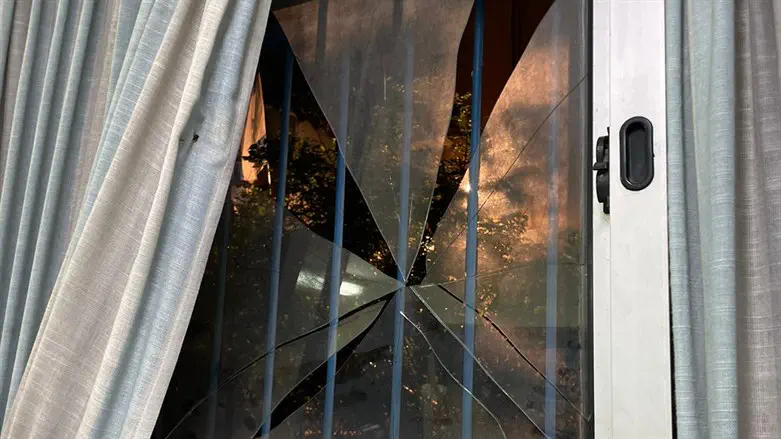 Window broken at Kfar Saba conference
Courtesy
A rock was thrown through the window of a hall of a conference attended by Economy Minister Nir Barkat in Kfar Saba this evening (Thursday), as protestors against the government's planned judicial reforms gathered outside the hall where the conference was held.
Dozens of people were in the hall when the rock broke the window, and there were no injuries but damage was caused.
Prior to the rock-throwing incident, protestors attempted to block Minister Barkat from entering the hall and had to be forcibly removed by security guards and police.
Barkat required heavy security as he left the conference as well.
Barkat said in response to the rock-throwing that "violence is the greatest danger to our democracy".
"I call on the leaders of the opposition to show responsibility and not to legitimize any kind of violence. It could end in bloodshed," Barkat said.