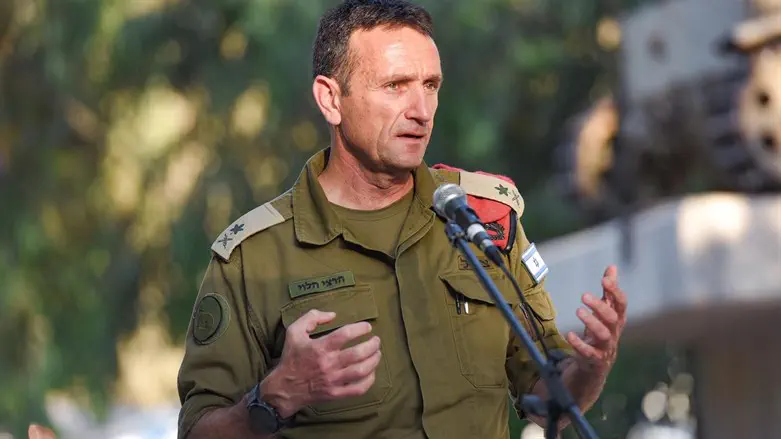 Herzi Halevi
IDF Spokesperson
IDF Chief of Staff Herzi Halevi met Wednesday afternoon with municipal and local council leaders in jUdea and Samaria for a security discussion in light of the recent wave of terrorism in which three Jews were murdered in shooting attacks last week.
The meeting dealt, among other things, with security preparations and IDF operations to maintain the safety of local residents following the IDF raid in Jenin yesterday in which the terrorist who murdered Hallel and Yagel Yaniv was killed.
The meeting was attended by Yesha Council Chairman Shlomo Ne'eman, Ariel Mayor Eliyahu Shaviro, Beit El Mayor Shai Alon, and Binyamin Regional Council Chairman Yisrael Gantz, among others.
At least four terrorists were killed in the IDF raid in Jenin yesterday, including Abd al-Fattah Hussein Ibrahim Gharusha, the Hamas terrorist who shot and killed 21-year-old Hallel Yaniv and 19-year-old Yagel Yaniv a week and a half ago.
Two days later, US-Israeli citizen Elan Ganeles was murdered in a terrorist shooting attack while on his way to a friend's wedding.
Earlier today (Wednesday) shots were fired at Samaria Regional Council chairman Yossi Dagan as he led a tour in Har Bracha.