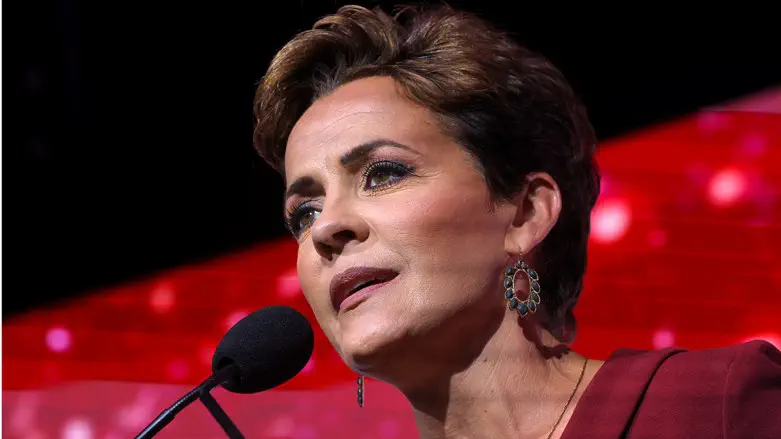 Kari Lake
REUTERS/Brian Snyder
Former Arizona GOP gubernatorial candidate Kari Lake won a straw poll for the Republican vice presidential pick during the Conservative Action Political Conference (CPAC) which took place this weekend, The Hill reports.
Among a field of 28 candidates, Lake won the poll with 20 percent of the vote, beating former United Nations ambassador Nikki Haley and Florida Gov. Ron DeSantis.
DeSantis received 14 percent of the vote, and Haley, who has already announced her bid for the White House last month, won 10 percent.
Lake has refused to accept her loss in the governor's race last November and is challenging the election results in court.
In December, a judge threw out Lake's challenge of her defeat to Democrat Katie Hobbs, rejecting her claim that problems with ballot printers at some polling places on Election Day were the result of intentional misconduct. Lake has appealed the ruling.
Her official campaign Twitter account responded to the CPAC straw poll results by suggesting she'd be unable to serve in the role.
"We're flattered, but unfortunately our legal team says the Constitution won't allow for her to serve as Governor and VP at the same time," it said.
Other candidates in the straw poll were former Secretary of State Mike Pompeo and entrepreneur Vivek Ramaswamy, who has declared his campaign for the presidency, each of whom received six percent of the vote. All of the other Republicans listed in the field, including Sen. Ted Cruz and former Vice President Mike Pence, did not receive more than five percent.
Former President Donald Trump easily won the CPAC straw poll for the presidency with 62 percent of the vote, while DeSantis came in second-place with 20 percent of the vote.
DeSantis is widely expected by political pundits to launch a Republican White House run later this year even though he currently remains on the 2024 sidelines.