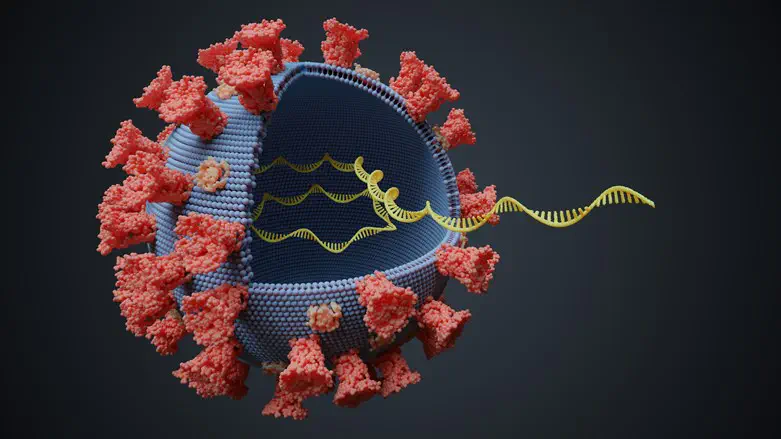 Coronavirus strain
iStock
FBI Director Christopher Wray told Fox News in an interview on Tuesday that the COVID-19 pandemic was likely caused by a lab leak in Wuhan, China.
"The FBI has for quite some time now assessed that the origins of the pandemic are most likely a potential lab incident in Wuhan," Wray said, adding, "Here you are talking about a potential leak from a Chinese government-controlled lab."
"I will just make the observation that the Chinese government, it seems to me, has been doing its best to try to thwart and obfuscate the work here, the work that we're doing, the work that our US government and close foreign partners are doing. And that's unfortunate for everybody," continued the FBI chief.
Wray said the FBI has specialists who focus on "the dangers of biological threats, which include things like novel viruses like COVID, and the concerns that they [are] in the wrong hands [of] some bad guys, a hostile nation state, a terrorist, a criminal."
He also said that the Chinese government has been trying to block investigative work into the origins of the coronavirus.
Wray's comments come after media reports said that the US Department of Energy had "low confidence" that the COVID-19 virus accidentally escaped from a lab in Wuhan, China.
Intelligence agencies can make assessments with either low, medium or high confidence. A low confidence assessment generally means that the information obtained is not reliable enough or is too fragmented to make a more definitive analytic judgment or that there is not enough information available to draw a more robust conclusion.
Asked on Monday about the reports, White House national security spokesperson John Kirby said, "The intelligence community and the rest of the government is still looking at this."
"There's not been a definitive conclusion, so it's difficult for me to say, nor should I feel like I should have to defend press reporting about a possible preliminary indication here," he continued. "What the president wants is facts. He wants the whole government designed to go get those facts. And that's what we're doing, and we're just not there yet."
The US began exploring the possibility that COVID-19 spread in a laboratory as early as April 2020, though the intelligence community has noted repeatedly that a lack of cooperation from Beijing has made it difficult to get to the bottom of the question.
A recent World Health Organization (WHO) investigation into the origins of the pandemic was roundly criticized for failure to penetrate into the opaque Chinese system. The delegation sent to China was not granted access to any of the sites or researchers it needed to examine in order to conduct anything even vaguely resembling a genuine inquiry.