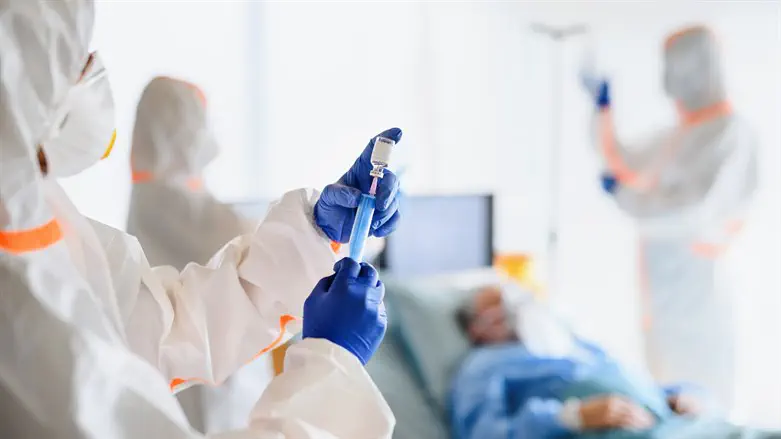 Coronavirus
iStock
The US Department of Energy has assessed that the COVID-19 pandemic most likely came from a laboratory leak in China, CNN reported on Sunday, citing a newly updated classified intelligence report.
Two sources said that the Department of Energy assessed in the intelligence report that it had "low confidence" the COVID-19 virus accidentally escaped from a lab in Wuhan.
Intelligence agencies can make assessments with either low, medium or high confidence. A low confidence assessment generally means that the information obtained is not reliable enough or is too fragmented to make a more definitive analytic judgment or that there is not enough information available to draw a more robust conclusion.
The latest assessment further adds to the divide in the US government over whether the COVID-19 pandemic began in China in 2019 as the result of a lab leak or whether it emerged naturally, noted CNN.
The various intelligence agencies have been split on the matter for years. In 2021, the intelligence community declassified a report that showed four agencies in the intelligence community had assessed with low confidence that the virus likely jumped from animals to humans naturally in the wild, while one assessed with moderate confidence that the pandemic was the result of a laboratory accident.
Three other intelligence community elements were unable to coalesce around either explanation without additional information, the report said.
A Department of Energy spokesperson told CNN in a statement, "The Department of Energy continues to support the thorough, careful, and objective work of our intelligence professionals in investigating the origins of COVID-19, as the President directed."
The latest intelligence assessment was provided to Congress as Republicans on Capitol Hill have been pushing for further investigation into the lab leak theory, while accusing the Biden administration of playing down its possibility.
The US began exploring the possibility that COVID-19 spread in a laboratory as early as April 2020, though the intelligence community has noted repeatedly that a lack of cooperation from Beijing has made it difficult to get to the bottom of the question.
A recent World Health Organization (WHO) investigation into the origins of the pandemic was roundly criticized for failure to penetrate into the opaque Chinese system. The delegation sent to China was not granted access to any of the sites or researchers it needed to examine in order to conduct anything even vaguely resembling a genuine inquiry.