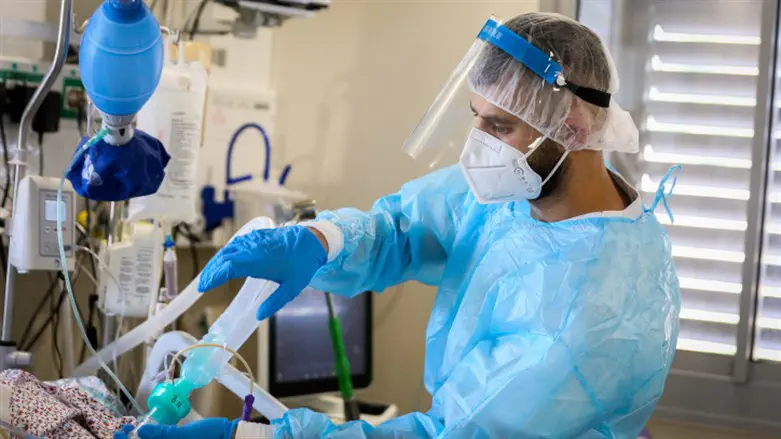 COVID-19 ward
David Cohen/Flash 90
The Ministry of Health updated on Thursday that there is a moderate increase in the number of patients who have been hospitalized with the coronavirus in Israel. Most of them are in light condition, but there is also an increase in the number of patients in serious condition, as well as a very moderate increase in mortality from the virus.
The statement from the Ministry of Health said that there are a number of variants of the virus, both in Israel and in the world, that cause morbidity, with the dominant variants in Israel being subvariants of omicron.
The ministry recommends that the entire population be vaccinated, especially for patients suffering from immunosuppression for any reason.
In the first phase, which will begin after the holiday of Sukkot, Israelis 12 years of age and older will be able to be vaccinated, with people at risk for severe illness from the virus receiving preference, regardless of the type of vaccine or the number of doses they have received in the past. After that, when an additional supply of vaccines arrives, the populations that can be vaccinated will be expanded.
The Ministry of Health recommends that a booster dose be received in the fall months, as much as possible at the same time as receiving the flu shots. Later and when additional vaccine shipments arrive, the populations that can be vaccinated will be expanded.