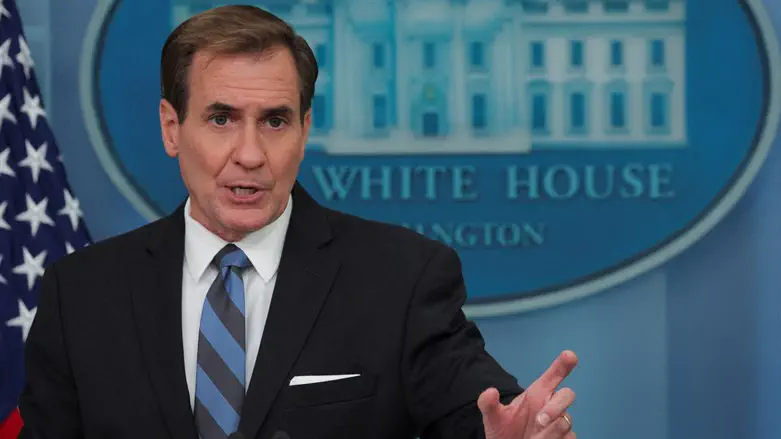 John Kirby
REUTERS/Jim Bourg
The White House on Monday downplayed and would not confirm a report that the Department of Energy has determined a lab leak was the most likely cause of the COVID-19 pandemic.
"The intelligence community and the rest of the government is still looking at this," John Kirby, a White House national security spokesperson, said at a press briefing, as quoted by The Hill.
"There's not been a definitive conclusion, so it's difficult for me to say, nor should I feel like I should have to defend press reporting about a possible preliminary indication here," he continued. "What the president wants is facts. He wants the whole government designed to go get those facts. And that's what we're doing, and we're just not there yet."
The comments came a day after media reported that the US Department of Energy had "low confidence" that the COVID-19 virus accidentally escaped from a lab in Wuhan, China.
Intelligence agencies can make assessments with either low, medium or high confidence. A low confidence assessment generally means that the information obtained is not reliable enough or is too fragmented to make a more definitive analytic judgment or that there is not enough information available to draw a more robust conclusion.
Both Kirby and White House press secretary Karine Jean-Pierre on Monday would not weigh in on those reports or confirm them, instead insisting that the wider government was still looking into how the pandemic started.
"The president made trying to find the origins of COVID a priority when he came into office, and he's got a whole government effort designed to do that," Kirby said, according to The Hill. "There is not a consensus in the US government about how COVID started. There is not an intelligence community consensus."
The US began exploring the possibility that COVID-19 spread in a laboratory as early as April 2020, though the intelligence community has noted repeatedly that a lack of cooperation from Beijing has made it difficult to get to the bottom of the question.
A recent World Health Organization (WHO) investigation into the origins of the pandemic was roundly criticized for failure to penetrate into the opaque Chinese system. The delegation sent to China was not granted access to any of the sites or researchers it needed to examine in order to conduct anything even vaguely resembling a genuine inquiry.